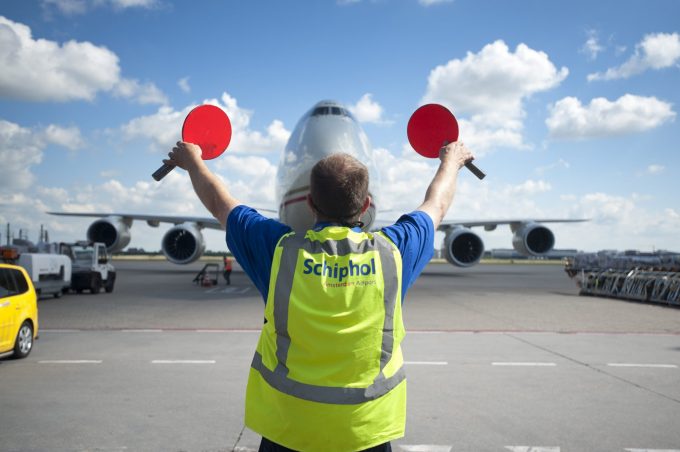 Freighters are to get priority on any available slots at Schiphol, according to the Dutch slot coordination association.
Airport Coordination Netherlands (ACNL) has suspended the 'local rule' (LR2), introduced to help freighters get much-needed slots at the airport. The rule helped freighter airlines get ad hoc capacity, but in the current environment, it is "counter-productive", it said.
"Under LR2, the number of slots available for reallocation is limited and the way of reallocation is inflexible.
"Effective immediately, ACNL will not use LR2 for slots to be allocated up to and included 6 June. In addition, handed-back slots are first offered to full freight operators for slots with ad hoc use until 6 June.
"Remaining slots in the slot pool are secondly offered in conformity with prioritisation of the waitlist. ACNL expects, because of the proposed 80:20 waiver, a large number of handed-back slots.
"In this way the necessary freight capacity is maintained in the general interest having goods transported from/to the Netherlands."
Slots elsewhere are proving more difficult. Air Partner said it had seen fewer slots across China, with Shanghai Pudong moving operations elsewhere, such as Changsha Huanghua (CSX), Zhenghzou (CGO), Ningbo (NGB) and Sunan Shuofang (WUX).
Other businesses are scrambling to support freighter flights, amid capacity concerns. Air Partner warned customers this morning that planning was going to be vital.
"Air Partner is imploring companies to book air cargo transport in advance to secure availability and keep their supply chains moving," it said.
While at the moment it is able to book capacity anywhere, it warned that the situation could change.
"Air Partner has access to any freight aircraft between Europe and North America or between Europe and China, or South-east Asia, at a moment's notice. While travel restrictions are rapidly changing, Air Partner foresees that may continue to evolve in the coming weeks. If availability does decrease, prices will surge."
It said freight rates from China had jumped 15.8% week on week, with Hong Kong to North America up 11.5% to $3.59 per kg, and up 3.2% to Europe, at $2.58 per kg.
Capacity out of China is down 39% year on year, with belly capacity down 85% and freighters down 12% – while China continues to ramp up production.
Challenge Air Cargo, via affiliate Cal Cargo Airlines, has resumed three-times-a-week flights to Zhengzhou, China, operating Tel Aviv-Liege-Zhengzhou-Liege-Tel Aviv. The carrier said it expected to increase frequencies. It added that it owns its handling agent in Liege, supporting customers with sensitive cargo.
"We have taken significant measures to protect our crew members and ground ops teams against Covid 19," said owner Offer Gilboa. "We are ready and geared to grow with our customers in mainland China as we can deliver what they expect from the carrier, the extra mile on ground and beyond."
Challenge Group's airlines comprise CAL Cargo Airlines and ACE Belgium Freighters, with a fleet of four 747-400 freighters.