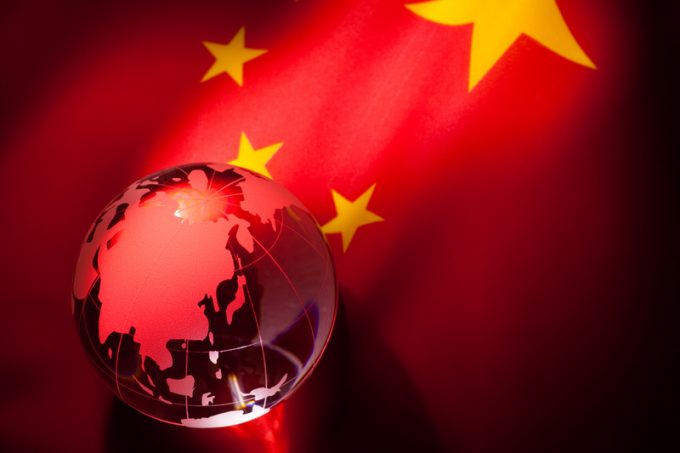 Amid the coronavirus outbreak, freight forwarders are warning customers to expect space shortages once factories reopen in China, with some ocean shippers switching to air or rail freight in a bid to play supply chain catch-up.
According to Vincent Wong, Asia director of airfreight at C.H. Robinson, the majority of factories across China will remain closed until 10 February.
"Once they reopen there will be a rush for orders," he told The Loadstar.
"The extended holiday doesn't only impact the factories, but workers, truckers, customs and offices across the country that are necessary to support the entire supply chain."
Mr Wong said the forwarder was receiving new flight cancellations "every day", with most American and European airlines suspending the majority of passenger flights to and from China, resulting in a "huge decline" in bellyhold capacity.
"Ocean volumes have been slow since January," he added. "And we anticipate a rush to convert ocean to air when factories start to resume production to meet contract obligations as well as customer demand. We have received numerous enquiries for charter flights and the movement of medical supplies.
"And with an increase in demand for airfreight and a reduction in passenger flights, there will certainly be challenges on certain key routes."
While air cargo capacity has been reduced, major shipping lines have said operations were continuing as usual, apart from at Wuhan, the epicentre of the virus.
However, insurance agents Huatai Marine told customers yesterday that ports, including Shanghai and Tianjin, were experiencing congestion.
"The loading and discharging operation has slowed down due to lack of stevedores," Huatai said. "The land transport of cargo into or from the port is insufficient since trucks without a local licence are restricted to enter into the port area.
"As vessels are restricted to call at Wuhan port, transhipment of cargo by inland river feeder vessels in and out the ports on the Yangtze river is obviously affected," Huatai added.
This was confirmed by C.H. Robinson, which said port congestion, barge shortages and slow booking releases were expected due to staff shortages. Furthermore, ocean carriers are blanking additional sailings and adjusting capacity out of China.
"While massive disruption to shipping schedules is not currently planned, that could change with shipping lines building-in depressed volumes and blank sailings for February and into early March," according to UK-based forwarder Unsworth.
"Our advice to shippers and customers is to review orders expected to be available for shipping during February and March and share the information with us, particularly for any urgent cargo, at the earliest opportunity."
According to Fiata, one concern for forwarders is whether shipping lines will charge container demurrage and detention for boxes "captured" in ports or freight depots in China.
"The China event should not be seen as an opportunity for shipping lines to make windfall profits to offset other expenses," said Stéphane Graber, Fiata's director general.
Carriers including Hamburg Süd, CMA CGM and OOCL have so far granted additional respite, announcing extended container free time in China until 9 February.
The Hong Kong branch of Norman Global Logistics also warned of a raft of rail freight delays, including additional cancellations from Xian, Chongqing and Xiamen.