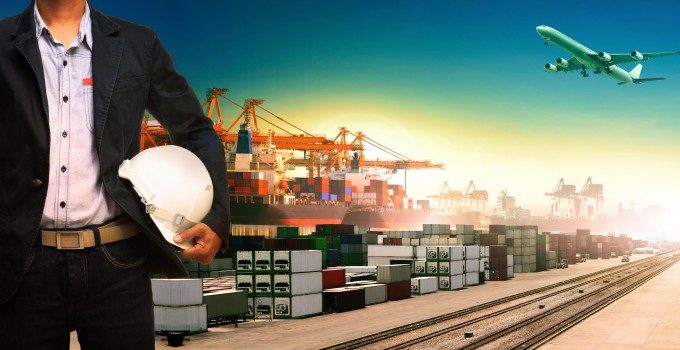 Forwarders have urged airlines to simplify their surcharge schemes and move to all-in pricing.
Speaking at The Loadstar's air freight seminar at Multimodal in Birmingham last week, Doug Overett, UK business development director for CEVA, said: "I just want to see consistency. Some airlines have moved to all-inclusive rates, and others haven't."
Nigel Wilkins, head of UK air freight operations for DB Schenker, agreed. "With lots of different mechanisms, it's very hard to organise pricing."
Mr Overett added: "Our customers want to see a reduction in the fuel surcharge since prices went down. I understand that the price of jet fuel is not exactly the same as the oil price, but there is definitely a relationship. But when we ask airlines, we get a fairly waffled response. We want to clear up the nonsense of surcharges.
"All-in prices at least will reset the fuel surcharges to represent prices better."
Otherwise, in general, forwarders seem reasonably happy with the service airlines provide, but some noted that in the UK, Emirates had been a "game-changer" through its operations at regional airports.
While executives from CEVA and DB Schenker said they would prefer direct services, as they incurred less risk of damage and delay, it was useful having belly capacity out of airports in the north of the UK, nearer to the plants of some clients.
"Typically you want products, especially high value ones, in the air at the nearest point to the origin, and to land as near as possible to the final destination," Mr Overett told The Loadstar.
He also called on airlines to differentiate their products better – but added that in many cases the premium express product offered by many was not attractive.
"In reality, if you have only a few small shipments going by express, you will wait for the rest. You can pay more, but if you can't get your vehicle to the front of the queue, or fill it with a full load of freight, then you have to wait for the rest anyway."
Forwarders also called on Heathrow Airport to improve its freight services.
"Heathrow needs to do a lot to boost air freight – the horseshoe is not efficient and we would like to see it improve," said Mr Wilkins.
Mr Overett, speaking after representatives from Heathrow and Schiphol had talked through the airports' strategies, said: "These airports are speaking in glorious isolation. I think there is a misunderstanding over who the actual client is. Is it the airlines, or the forwarders, or the handlers?
"Airports have no vested interest in the stakeholders that aren't airlines as we have no relationship with them. They need to talk to us about future planning."
Nick Platts, head of groundhandling and cargo for Heathrow, responded that the airport was working on a strategy, and would be consulting industry-wide.