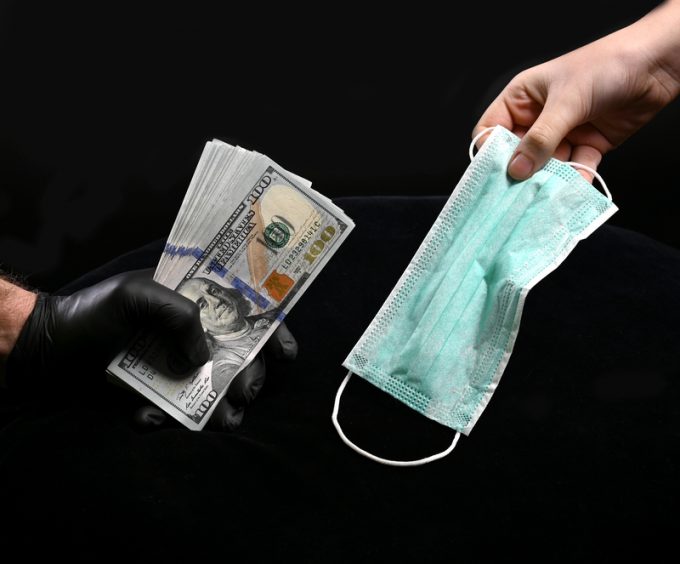 Airfreight rates for medical supplies have hit more than $13 per kg, causing some forwarders to claim that freighter airlines are "profiteering" from the Covid-19 crisis.
But however, many medical supplies are no longer getting through to end-users, following new Chinese regulations.
On 31 March, the Chinese government responded to complaints from the EU that many of the medical supplies arriving were sub-standard and said all medical suppliers in China had to be certified so poor products were not exported.
Now, Chinese shippers must provide "a declaration that products for export have a medical device product registration certificate, which meets the quality standards of the importing country".
Prior to this, companies needed a CE certification, but many of those now only CE-certified claim it can take one to three years to get the new certification as a 'green channel' to expedite the process has been closed.
Lee Alderman-Davis, global airfreight director for Ligentia, said: "The supplier must have a licence to export PPE. The main issue is there are normally two to three companies involved in the sourcing chain, and the end factory doesn't have the licence.
"More and more suppliers are moving ex-works, but the stock will get held at China Customs and, by this time, the importer has paid 100% for the product."
While exports are now more difficult to obtain, the price for moving them is at an all-time high.
Forwarders told The Loadstar that, while various carriers offering new belly-freighters were chartering for about $6 or $7 per kg, normally the whole aircraft needed to be booked, necessitating a 40-50 ton shipment.
For freighter operations, or smaller shipments, prices have surged to upwards of $13 per kg for medical supplies, while general cargo – often being bumped – is being shipped for $7-$8 per kg.
One forwarder said: "General freight is being offloaded, but there is a huge surcharge for medical goods. It's absolutely disgusting and immoral. And all requires a pre-payment. It is taking about 10 days to move masks, and some have been sub-standard.
"The other problem is that, if there is a surplus in the end market, it'll be hard to re-sell the masks, which are only worth about $10,000 for 10 tons.
"But customers, mostly governments, are paying $120,000 for 10 tons to be delivered. It's distressing and sad to profiteer from death. And everyone is doing it.
'As governments are paying, it'll be taxpayers that have to pay this," he added, although he acknowledged that it could also be taxpayers who have to bail out the airline industry ultimately.
Ligentia's Ms Alderman-Davis noted the pace of change as prices have risen.
"The air rates continue to surge as the demand rises due to the need for critical PPE. Rates are rising on a daily basis. Last week the rate level was $8 per kg, today it's over $13.
"The backlog continues and space is tight. The airlines/masterloaders are requesting advance payment for bookings and applying 100% dead freight charges if the cargo for some reason is not ready or available."
Ligentia has carried out 10 air charters of PPE in the past fortnight. Uplift has "been a challenge", it said, and is holding stock at its Heathrow facility free of charge until the goods are required for delivery.
"Holding large amount of stock at final delivery points has proven to be a challenge," explained Ms Alderman-Davis.
Meanwhile, Atlas Air, which has had four 747 freighters grounded since the start of the year, appears to have put one back into service, according to flight tracking data showing it had moved from Marana Air Park to Los Angeles. The carrier declined to comment, however.