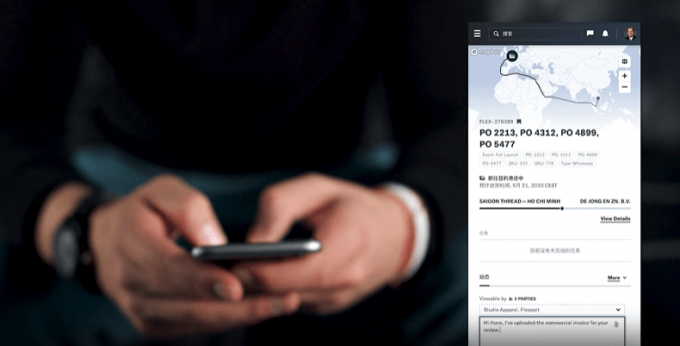 As the row between 'digital' and 'traditional' forwarders rumbles on, the most famous digital forwarder has upped its game for customers.
One of the key differences between the legacies and start-ups is not the use of technology itself, but in their approach to using technology for customer service.
"Crucially, logistics providers use technology to empower customer support teams, not customers," explained Eytan Buchman, of Freightos, this week.
Flexport's latest move puts the customer, not the forwarder's internal team, at the heart of the technology update.
Or, as JOC's Eric Johnson remarked on Twitter: "If you look closely, you'll see that Flexport is edging closer to becoming a hybrid of a forwarder, SaaS solutions provider and platform business. System configurability tools released today point markedly in that direction."
The firm has spent a year interviewing clients and reviewing its user engagement in order "to build a pre-configured experience" for three types of customers: logistics managers at large and small importers and suppliers.
The research revealed that, while a supplier cares about completing tasks to get shipments going, a large consignee wants to "parse" large shipment volumes. As a result, the forwarder has developed its platform to take these preferences into account, but has also allowed for the ability for users to customise their dashboards.
"The platform now offers a customisable dashboard that enables these unique personas to tailor the information and data needed to manage their supply chains more holistically," said the forwarder. "The features released today are not common in most B2B platforms, let alone in freight forwarding."
These include five new modules which help calculate carbon emissions and duty drawbacks, as well as relay information on shipments, provide industry news and Covid-19 updates. And all of it is optimised for mobiles.
A spokesperson said the developments marked another step towards Flexport's ultimate vision of having one platform that unites all entities in global trade.
"As Flexport has gained more clients and suppliers across tradelanes and new markets, our user base has become increasingly diverse, meaning one unified platform experience is critical," she said.
"Our mission is to make global trade easy for everyone," added Ryan Petersen, chief executive and founder. "Technology is one of the strongest levers for Flexport clients, suppliers and partners to navigate supply chain disruptions caused by the current macroeconomic and geopolitical uncertainty.
"To survive, companies need to run agile, resilient supply chains that can weather a storm. The Flexport platform helps them do that every day."