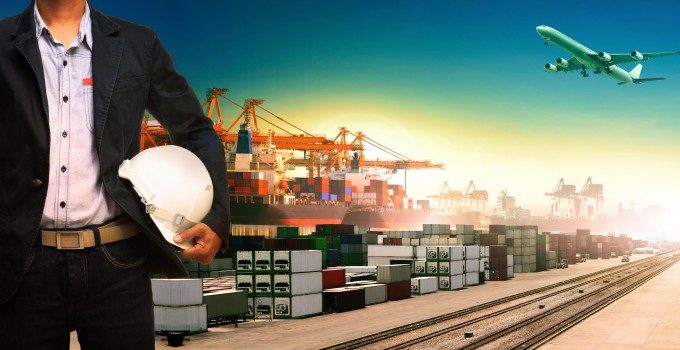 With the UK buffeted by a succession of storms, it has been an ill wind that has blown London Gateway some good over the festive period with DP World's £1.5bn investment receiving ad-hoc calls from Maersk Line's Asia-Europe service, plus an MSC ship and a feeder vessel.
High winds caused havoc at Hutchison-operated Felixstowe port over the Christmas and new year period, with some ships being diverted to the more sheltered Thames-sited London Gateway.
Maersk Line, which already has a contract with London Gateway through its membership of the weekly South Africa-Europe SAECS service, diverted its 5,500teu Nedlloyd Drake, which operates on the carrier's AE7 loop. The vessel arrived at London Gateway in the early hours of December 23 and left on Christmas Eve after having discharged 1,463 containers.
This prompted Dutch feeder operator BG Freight Line to call on December 27 with its 330teu feeder vessel Cetus J to relay boxes to UK east coast feeder ports.
Another coup for the fledgling container terminal was MSC's decision to send its South Africa-serving MSC Rita to London Gateway, which was able to move onto a berth on January 5 after the departure of the SAECS vessel MOL Caledon.  MSC Rita departed in the early hours of today destined for Hamburg.
Meanwhile, with Felixstowe likely to experience further delays and congestion, both on the berth and landside, Maersk has decided to divert the much larger 8,452teu Maersk Seville to London Gateway. It arrived direct from Port Said this morning to discharge around 2,000 boxes for UK destinations.
This is some four times more than the weekly SAECS discharge and will demand a massive realignment of the transport network and put the supply chain under a great deal of pressure. However, Maersk may have considered it a better option than the boxes potentially being stuck on the quay at Felixstowe until the backlog is eased.
But for the industry, perhaps the biggest surprise was seeing an MSC ship at London Gateway – it is a major breakthrough for the DP World facility and suggests that although the port did not figure in the P3 proforma itinerary, it may yet have a role to play in the alliance's final plans.
It was always the case that winning the relatively small SAECS business from neighbouring Tilbury was, with no disrespect to the South African service, just part of London Gateway's long-term strategy; it was signing up the members, especially Maersk and MOL, that was the bigger goal.