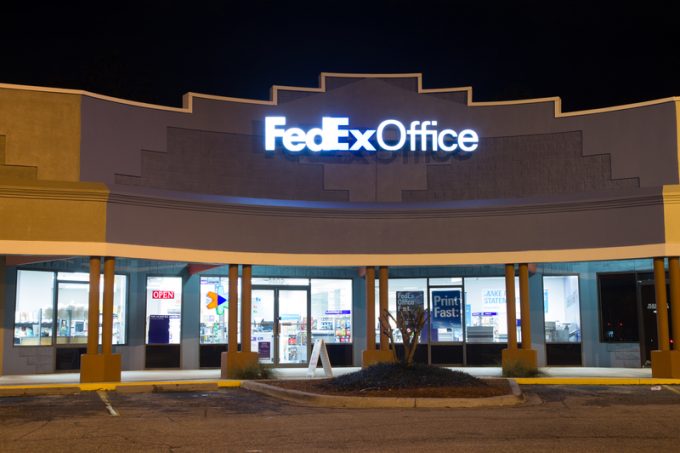 FedEx is enabling online merchants to promise their late-night customers delivery of their purchase on the following day.
FedEx Extra Hours, the integrator's latest offering, pledges next-day delivery in local markets for items ordered before midnight, with pick-ups until 2 am. To other destinations in the continental US, delivery is within two days.
To ensure speedy delivery, the service draws on inventory in stores as well as distribution centres.
The programme began as a pilot in a number of markets, serving customers like AutoZone and BestBuy. According to FedEx, it is now available in more than 100 areas where retailers have requested it.
"Demand trends and consumer expectations in e-commerce are shifting, and the size, scale, reliability and flexibility of the FedEx networks uniquely position us to offer this new service that answers a clear consumer need: evening shopping with next-day local delivery and two-day shipping within the continental United States," said Brie Carere, senior vice-president and chief marketing officer.
But some observers are doubtful about growing demand for rapid delivery on online purchases. According to Pitney Bowes's 2018 global e-commerce study, consumers prefer free shipping over speed.
It found that free shipping with a two-day delivery window was the prime option for the majority of online shoppers, while transit times of three and four days were considered acceptable.
For its annual study, the mailing and commerce technology provider surveyed 13,022 consumers in 11 countries and 655 retailers from the US, the UK and Australia. And research conducted in Germany by consulting firm M-R-U echoes the Pitney Bowes findings.
"Customers want reliable delivery, not fast," said principal Horst Manner-Romberg, adding that his firm's research indicates that online shoppers are willing to pay a premium if they feel it adds value.
However, there is a limit, he added. Consumers are willing to pay as much as between €3 and €5 ($3.43-$5.72) extra, depending on the perceived additional value, but not more.
He does not expect to see large volumes in FedEx's latest service. While there are cultural differences from one country to another, same-day deliveries are a niche business in most European countries, with the focus on the B2B sector, he said.
"There are not a lot of things that consumers urgently need. If I am going to fly to a foreign country and I find I need a recharger cable for my phone, perhaps, but I can buy that at the airport," he added. "It's a promotional gimmick."
One problem with e-commerce deliveries at this point is a lack of clear data on what is financially viable and what is not, Mr Manner-Romberg said. He cited an executive of a German discount grocery chain that had spent more than €100m, whose summary of the situation was: "We don't know if it's profitable, we don't know the final outcome, but we know if we don't participate, we will be out at some point."
For FedEx and the merchants served by the new offering, staying in the race against Amazon is probably one powerful factor, although the integrator declared that the Extra Hours service was not meant to differentiate FedEx from the online giant.
"We are not dependent on Amazon for growth," Ms Carere said at the unveiling of the service. She revealed that less than 1.3% of the integrator's revenue comes from Amazon and management does not expect this to increase.
For retailers, a next-day delivery of late-night orders can be a competitive tool vis-a-vis the online behemoth, said Mr Manner-Romberg. It allows them to tell the market that it has a faster service than Amazon Prime. Amazon had been an aggressive driver of the faster delivery concept for online shopping, he added.
"Amazon found that consumers' inclination to return a shipment declines with a greater speed of delivery. They are less likely to return an item if the delivery is fast. If they wait three or four days for the product, they may have changed their mind in the meantime," he said.