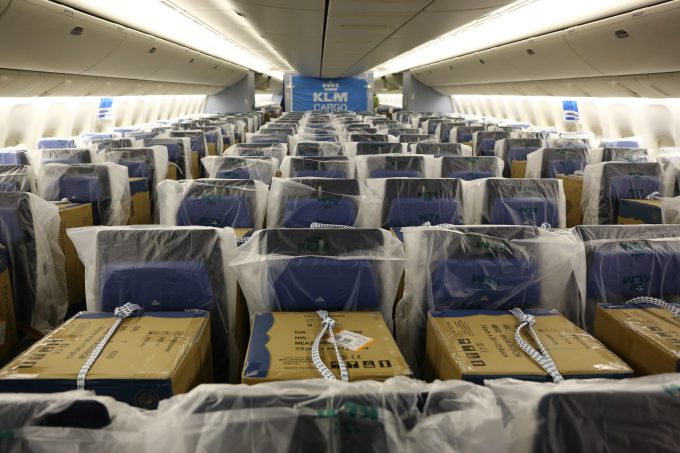 The FAA has finally extended the exemption which allows passenger aircraft to carry cargo in the cabin.
The deadline expired on 10 July, but it has been extended until the end of this year; and EASA's exemption in Europe also expires on 31 December.
The FAA noted that the "demand for passenger air travel has significantly increased; however, the amount of air freight capacity available on passenger-carrying part 121 flights remains below pre-Covid-19 pandemic levels … air freight capacity has not yet been fully restored to all communities".
Members of Airlines for America had asked for a year's extension to the rule – but this was denied.
The FFA said it found "that a short-term extension of this exemption will be in the public interest by supporting the continuity of the carriage of air freight".
It added: "Although the petitioner requested an additional one-year extension … the FAA is limiting the extension of the exemption until 31 December 2021, based on the FAA's observation of the ongoing trend toward a return to pre-pandemic passenger air travel, and estimation of the continuing need to bolster the capacity for air freight service to certain communities."
According to data from Cargo Facts Consulting, just four airlines now account for 72% of the 'preighter' market.
While carrying cargo in cabins has allowed belly-only airlines to create revenue, the passenger freighter capacity in the market is limited, said Accenture's Seabury consultancy today.
"Widebody passenger flights have been slowly ramping up in June; as passenger freighters only represent 6-7% of widebody belly capacity, any regulatory constraints do not fundamentally move the cargo capacity dial", noted MD Marco Bloemen.