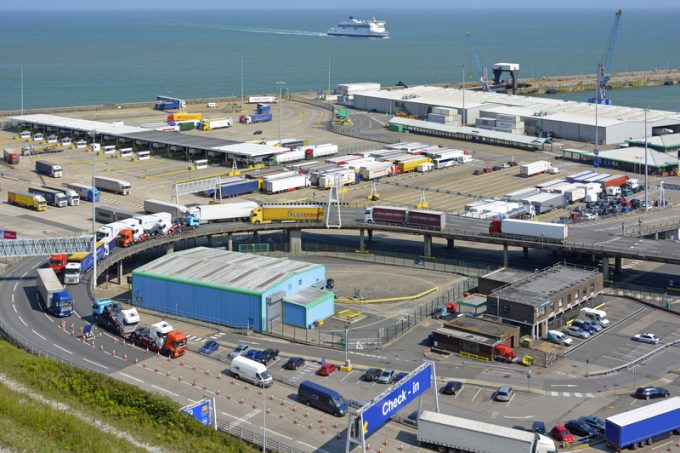 The freight industry has disputed government claims that the UK has avoided the post-Brexit "worst case scenario" of supply chain breakdown and long queues to the port of Dover.  
Reports emerged over the weekend that government believed the country had mitigated threats of major border chaos around ports, including Dover, with a Cabinet spokesperson suggesting latest data shows freight flows between the UK and EU were "back to normal.  
"This has been possible thanks to the hard work put in by traders and hauliers to prepare for the end of the transition period," the spokesperson told The Loadstar.  
"The high levels of compliance with border rules has meant that we have also avoided generalised disruption and do not foresee our 'reasonable worst case scenario' set out in September coming to pass." 
Government figures were based on data showing that outbound ro-ro freight had climbed from 73% in January, against 2020 levels, to 98% in February, with inbound up from 77% in January to 99% in February.  
The figures also noted that to date empties had increased between 9%-15% compared with 2020 but seemed to downplay this as "a normal part of the day-to-day flow of freight".  
Figures released by the BBC, compiled from ferry operators as well as the governments in London and Paris, suggested that lorries returning empty to the EU had hit 50%, with a source telling the news organisation that empties going via Eurotunnel had reached 60%.  
If true, this would amount to a near doubling of empties, which usually amount to no more than 30% of trade flows.  
Paul Mummery, of the Road Haulage Association (RHA), said the government had made the mistake of conflating queues at Dover with border friction.  
"Government figures show exports through Dover down 41.4%, as an increased number of trucks are returning to the continent empty," Mr Mummery told The Loadstar. 
"The lack of visible queues in Kent is largely down to customs checks taking place in locations away from Kent's ports, so it shouldn't be confused as a barometer of a successful transition. 
"It's right we acknowledge some exporters are getting to grips with complex new processes, and that picture will continue to improve, but we have new pains looming." 
Mr Mummery pointed to new Sanitary and phytosanitary (SPS) controls on EU food and drink products in April and full import controls in July as key events to watch.  
He warned: "These will pose huge logistical problems for traders on both sides of the Channel and will need sensible, pragmatic leadership from the UK and the EU to overcome them."