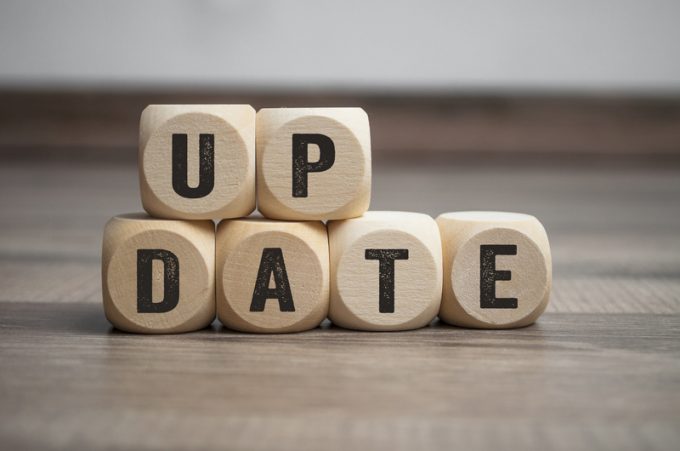 PRESS RELEASE 
EXPEDITORS REPORTS FOURTH QUARTER 2021 EPS OF $2.66
Feb 22, 2022
Company Continues to Assess Impact of Cyberattack
SEATTLE–(BUSINESS WIRE)– Expeditors International of Washington, Inc. (NASDAQ:EXPD) today announced fourth quarter 2021 financial results, including the following highlights compared to the same quarter of 2020:
– Diluted Net Earnings Attributable to Shareholders per share (EPS1) increased 129% to $2.66
–  Net Earnings Attributable to Shareholders increased 128% to $453 million
–  Operating Income increased 121% to $624 million
– Revenues increased 81% to $5.4 billion
–  Airfreight tonnage volume increased 13% and ocean container volume decreased 4%
"While the global supply chain remains stretched beyond recognizable limits, we continue to do all we can to secure carrier space for our customers and move their freight through and around the many bottlenecks in the air, over the ocean, and on land," said Jeffrey S. Musser, President and Chief Executive Officer. "Roughly two years of pandemic-induced disruption have led to unprecedented conditions throughout our industry, with little relief in sight. There is still too little international air capacity, as travellers have been kept from flying abroad; the ocean ports are too congested to accommodate many of the ships that need to load and unload their containers; and worker shortages are severely limiting overland capacity to support the freight that is able to arrive in port.
"We have worked our strong carrier relationships to secure as much capacity as we could get on behalf of all of the shippers looking for space during the quarter, but the severe imbalance between capacity and demand continues to heavily impact our industry. There is simply not enough carrier capacity in the air or on the oceans to accommodate the heavy demand for cargo space, particularly from China to the U.S., where historically high average buy and sell rates have been the most elevated.
"Despite the lack of space, we experienced record-high air tonnage in the fourth quarter, as we used more air charters than at any other time in our company's history, even with extremely elevated rates. Ocean container volumes, by contrast, declined during the quarter, as we were somewhat limited in our ability to secure necessary capacity from ocean carriers, and hampered by the time and resources required to process shipments and meet sharply growing customer demand.
"Once again, I offer my sincere gratitude to our highly motivated and dedicated employees and thank them for their significant extra efforts all throughout 2021. While many companies are experiencing a decline in headcount during the so-called Great Resignation, we were able to grow our valuable employee base. That serves as testament to the culture at Expeditors: that we are a company where people are proud to work and one where unusually stressful times have inspired our very best execution aimed at outstanding customer service."
Bradley S. Powell, Senior Vice President and Chief Financial Officer, added, "In addition to our air and ocean products, we also experienced strong financial results in Customs Brokerage, Order Management, Transcon and Distribution. All of these areas saw growing business from both current customers and new ones as well. Our strong operating efficiency is a credit to the strength and resilience of our workforce, as our employees have been successfully able to secure the capacity needed to service our customers in these difficult conditions. While this has helped us produce strong financial results, we caution that should demand and rates return to pre-pandemic levels – whenever that may be – our revenues, expenses, and operating income are likely to decline from the all-time highs that we experienced in 2021."
COMPANY CONTINUES TO ASSESS IMPACT OF CYBERATTACK
In a separate announcement on February 20, 2022, Expeditors determined that our company was the subject of a targeted cyberattack. Upon discovering the incident, we shut down most of our operating systems globally to manage the safety of our overall global systems environment. The situation is evolving, and we are working with global cybersecurity experts to manage the situation. Further communications will be shared as we manage through this significant event. Depending on the length of the shutdown of our operations, the impact of this cyberattack could have a material adverse impact on our business, revenues, results of operations and reputation.
Expeditors is a global logistics company headquartered in Seattle, Washington. The Company employs trained professionals in 176 district offices and numerous branch locations located on six continents linked into a seamless worldwide network through an integrated information management system. Services include the consolidation or forwarding of air and ocean freight, customs brokerage, vendor consolidation, cargo insurance, time-definite transportation, order management, warehousing and distribution and customized logistics solutions…
The full release can be downloaded here. In a 8-K SEC filing also released today, it added:
"While our systems are shut down we will have limited ability to conduct operations, including but not limited to arranging for shipments of freight or managing customs and distribution activities for our customers' shipments.
"Since it is extremely early in the process, we cannot provide any specific projections on when we might be operational, but we will provide regular updates when we are able to do so confidently. We are incurring expenses relating to the cyber-attack to investigate and remediate this matter and expect to continue to incur expenses of this nature in the future."