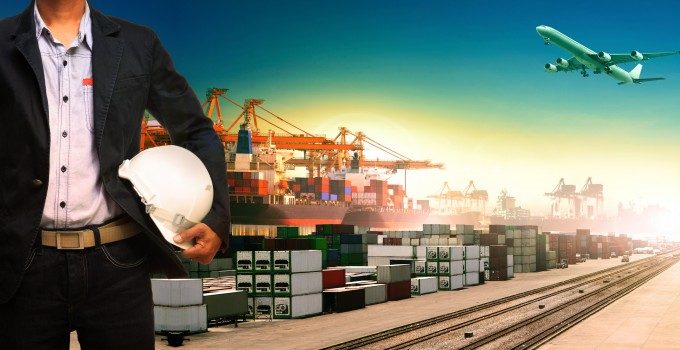 Japan's air cargo sector enjoyed a strong first quarter in its fiscal year 2017/18.
Nippon Express recorded a 32% jump in air exports, handling 65,723 tonnes of consolidated cargo – the Tokyo-based 3PL dominates Japan's air freight forwarding sector with around 20% market share.
In its first-quarter earnings report, Nippon said the "robust" boost in air cargo volumes was one factor leading to a 24% jump in pretax profits to over ¥16bn (US$145m). A change in depreciation method and increased oil prices also played a role.
"During the three months ending 30 June, the Japanese economy remained in a moderate recovery trend, with signs of a pickup in corporate production activities centred on electronic components, etc, driven by rising worldwide demand for IT amid a modest recovery in the global economy," it said.
"Under these economic conditions, in the field of logistics, international freight was generally strong, due to factors such as a growth in airfreight of electronic components, mainly to Asia, although domestic freight movements continued to lack vigor due to factors including sluggish growth in personal consumption."
Nittsu Research Institute and Consulting (NRIC), a subsidiary of Nippon Express, predicts Japan's air cargo volumes will grow by 8% this year to 2.3m tonnes.
While most of this traffic goes through Tokyo's two primary airports, New Chitose, on the northern island of Hokkaido, is gearing up to handle the overflow by upgrading its cargo facility, the Sapporo International Air Cargo Terminal (SIACT).
SIACT liaison officer Steven Prothero told The Loadstar: "Narita and Haneda are the largest and busiest airports in Japan, but they are maxed out. They are rushing to expand, but are still far behind.
"We have customers bypassing them, flying directly to Hokkaido and then using trucks and ferries to access mainland Japan," said Mr Prothero.
SIACT's main tradelanes are intra-Asia and to the US, mostly handling perishables since Hokkaido is Japan's largest food-producing region, he added.
The terminal capacity is 10,000 tonnes, but expansion plans are in the works, given current volume growth. For the first half of 2017, SIACT enjoyed a 12% year-on-year increase in exports and an "amazing" 39% increase in imports, according to Mr Prothero.
"Hokkaido's food products are known for high quality and the demand for these items has been increasing. For example, the demand for scallops has increased due to failing catches in China and elsewhere. Another factor is the rise of the middle-class in China who now desire imported food and goods.
"The spike in imports to CTS is due to the need for machinery, parts and electronic components needed for the many factories and businesses of Hokkaido," he explained.
Expansion plans include increasing SIACT's terminal capacity, upgrading and building new warehouses and hiring more staff.
"We recently began offering cargo ramp services and contracting directly with the airlines. We plan to buy more equipment, and we are sending staff to the various air cargo conferences and want to make our presence more known on the global scale," Mr Prothero added.
In June, SIACT and Jeju Air announced a new daily air cargo service between Incheon and CTS.