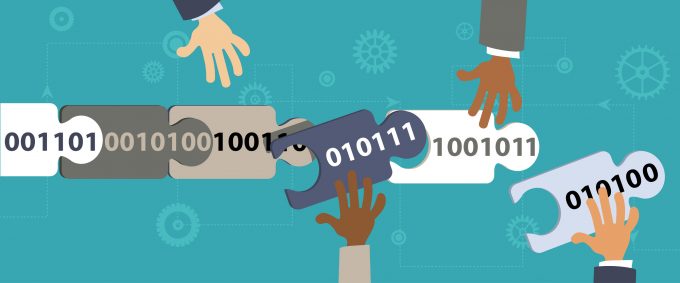 Eximchain has secured $20m in funding to develop what it claims is the first "public blockchain" designed to support global supply chains.
The software start-up says its distributed ledger technology will help plug a gap of $5.2trn in lost revenues caused by the lack of transparency in cross-border trade and logistics.
According to Eximchain co-founder and chief executive Hope Liu, global supply chains are hampered by a lack of credibility, with many SMEs struggling to obtain financing because of an inability to prove legitimacy.
"Global trade relies on intermediaries and on waiting for third parties to decide who can be trusted, what to do next, and whether a company is entitled to credit or not," she told The Loadstar.
"We want to become the platform that provides the credibility for global supply chains of the future. There needs to be proof of business record on a public blockchain, and in order to have that we need proof of quality, proof of transaction, proof of delivery, and proof of payment," Ms Liu added.
Current blockchain technology does not meet the supply chain industry's needs, she argued, as they rely on public transaction data, uncertain network security, and on advanced IT knowledge.
"Most ICOs [initial coin offerings] and token sales are building applications on top of Ethereum, which is a blockchain with no privacy at this moment.
"So instead we're building our own blockchain which has privacy, scalability and security features which can support enterprise supply chain usage," Ms Liu explained.
While there are numerous companies creating specific blockchain-based logistics solutions using Ethereum – such as 300cubits and OpenPort, for example – Eximchain is building a unique blockchain it says can be used as the building blocks for many different supply chain applications.
"Blockchain is a database with immutable records people can trust, so on top of that we're creating different layers of SDKs [software development kits] which we'll open up as a community for global supply chain developers – think of it as an app-store for global supply chains," said Ms Liu.
According to Eximchain, its public blockchain uses private smart contracts so transaction data and trade secrets are encrypted, secure, and kept secret from competitors. In turn, this reduces trade barriers, increases coordination, and instills trust in cross-border transactions, it says.
With international sourcing, for example, smart contracts securely record historical data and transactions, allowing suppliers to prove their reliability to buyers and rating institutions.
Putting this into practice, Eximchain has formed a partnership with YOOsourcing, a China-based sourcing platform used by 30,000 SMEs to verify supplier authenticity, trustworthiness and reliability. Eximchain said its blockchain network will serve to increase the trust and accountability of data and agreements shared between buyers and suppliers on YOOSourcing's platform.
Other potential applications for Eximchain's blockchain include supply chain finance, whereby financiers can verify the validity of orders placed with upstream partners and suppliers; inventory management; and freight booking and payments.
Ms Liu argued that the supply chain industry is going to be disrupted by blockchain because "it's not the end-users who adopt it".
"Instead with logistics and SMEs it's actually the infrastructure that will be changing. The adoption will be similar to the Internet – I don't teach my mum about how it works, I just teach her how to use it.
"So for example, Eximchain is currently working with a company whose services include cargo tracking and shipment analysis.
"And we're building blockchain infrastructure for them so their customers won't actually see a change in the work-flow, they'll only see the new functionality – such as being able to show other companies your reliability without revealing your trade secrets," she noted.