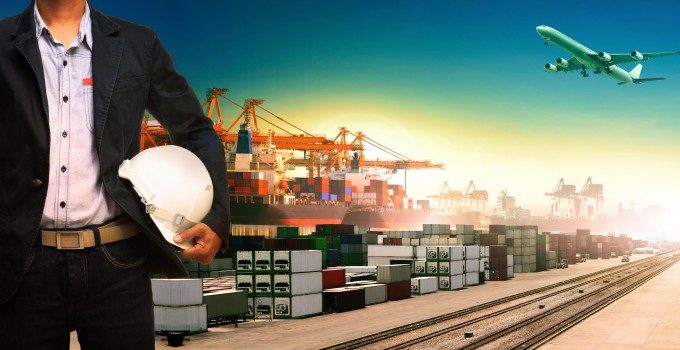 The European Commission has begun formal proceedings into "several major container shipping lines" to investigate whether they broke antitrust regulations in the announcement of general rate increases.
The investigation follows a series of raids on the European headquarters of 14 carriers more than two years ago. They included Maersk, CMA CGM, Hapag-Lloyd, Hamburg Süd, NOL, Hanjin, Evergreen and Cosco among others.
The EC investigators were acting on shipper allegations that lines could be colluding on freight rates.
Maersk Line has released a statement confirming that it was part of the investigation but denied any wrongdoing.
The carrier said: "No formal letter from the commission on the matter has been received yet, but we have been informed that we will be part of the investigations.
"AP Møller-Maersk has no reason to believe that Maersk Line has behaved in a manner not in accordance with EU competition law," it added.
The investigation will focus on the way in which general rate increases, particularly on the main Asia-Europe westbound trade, have been announced at similar times and by similar amounts.
An EC statement released this morning said: "Since 2009, these companies have been making regular public announcements of price increase intentions through press releases on their websites and in the specialised trade press. These announcements are made several times a year and contain the amount of increase and the date of implementation, which is generally similar for all announcing companies. The announcements are usually made by the companies successively a few weeks before the announced implementation date.
"The commission has concerns that this practice may allow the companies to signal future price intentions to each other and may harm competition and customers by raising prices on the market for container liner shipping transport services on routes to and from Europe."
The latest round of GRIs came on 14-15 November, when most of the major carriers on the Asia-Europe trade announced a rate increase of between $750 and $775 per teu to be implemented on 15 December; while the previous implementation of GRIs was at the beginning of November.
Signalling remains a notoriously difficult concept to prove, given that in a free market companies are at liberty to advertise prices – which intrinsically flags its pricing to a particular market.
However, in an interview with The Loadstar last year, an EC competition spokesman explained: "It is not the secret nature of contacts that make them illegal under EU law, but the fact that competitors consciously decide to co-ordinate their behaviour on the market."
And according to legal journal The Antitrust Source, European law "separately prohibits so-called concerted practices, an often ambiguous concept but one the commission describes as requiring something less than an express agreement. And the commission's recent guidelines show a willingness to stretch the concept still further to reach suspicious conduct".
However, it adds: "Horizontal guidelines acknowledge that companies have 'the right to adapt themselves intelligently to the existing or anticipated conduct of their competitors'.
"Unlawful concerted practices instead are limited to instances where there is some direct or indirect communication between competitors with the potential to harm competition."