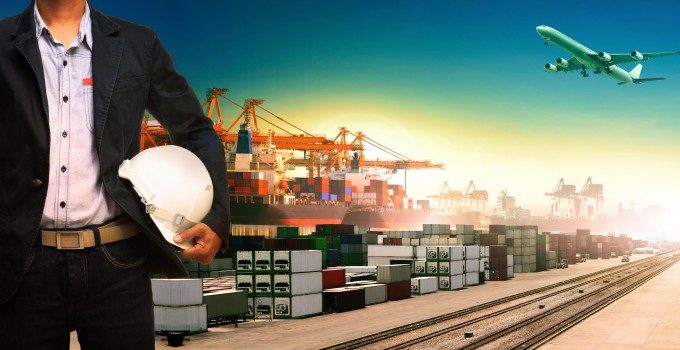 The 14 container lines subject to the latest EC anti-trust investigation are Maersk, CMA CGM, MSC, China Shipping, Cosco, Evergreen, Hapag-Lloyd, Hanjin, Hyundai, MOL, OOCL, NYK, UASC and Zim.
The lines are under investigation for allegedly tacitly colluding to fix freight rates, particularly on the Asia-Europe trades.
The EC is seeking to prove that this was done through publicly advertising general rate increases through trade media and via their websites. The probe was prompted by the fact that the general rate increases were sufficiently similar in size and on the date of their implementation.
Anthony Woolich, a partner at law firm Holman Fenwick Willan who specialises in EU competition law, told The Loadstar: "What needs to be proved is that one shipping line made an announcement of a price increase knowing that other shipping lines would act on it – what has to be shown is not just that the announcements took place, but that they were done so in the knowledge that other lines would follow them."
There does not have be documentary evidence to prove this, however, Mr Woolich added.
"There does not need to be a written agreement at all. These things are typically done on a nod and wink – that really is the best way to describe it."
He said that precedents existed in other sectors where tacit – as opposed to explicit – collusion through "price-signalling" had been established by EC authorities.
"In this particular context there are few cases, but not very many, and there has not been one for some time – nonetheless, the practice has been established.
The Loadstar understands that at least one of the 14 shipping lines named has been previously advised by Holman Fenwick Willan on the nature of price-signalling and tacit collusion.
The next step in the process will see the EC prepare a statement of objections that will be sent ot each carrier, and they will then have at least two months to formulate a response.
After that, dates for a series of oral hearings will take place, which will be followed by a formal decision.
However, concurrent with this process, the carriers are able to enter a plea bargain negotiation with the EC, whereby it will seek to do a deal and receive a reduced fine in return for pleading guilty. Another alternative is that a group of carriers could look to make form of joint settlement with the commission, Mr Woolich said.
"I recently settled a case where my client was served with a statement of objections which was very similar to the statement of objections served to several other companies. Although each separately negotiated a deal with the EC, together they represented a way that the sector could bring an end to the infringement."
Given the nature of the container shipping case, it is likely that each statement of objections handed to each company will be very similar, which would give them good grounds for some kind of joint settlement.
"In my previous case, going for a settlement was a good tactic. You put in your defence so that the EC knows it has a battle on its hands; ultimately the chances of paying a fine are far less while more clarity is brought to the sector and EC appears to have done its job.
The maximum fine for tacit collusion leading to price fixing is 10% of global turnover, although Mr Woolich said in practice this was rarely applied.
Nonetheless, the crippling losses that many container shipping lines have suffered since EC investigators mounted their dawn raids on the European headquarters of the carriers in mid-2011, are unlikely to be taken into account.
"Even if the price-fixing didn't have the effect of making the lines lots of money, it is enough if that was the object of the exercise," Mr Woolich said.