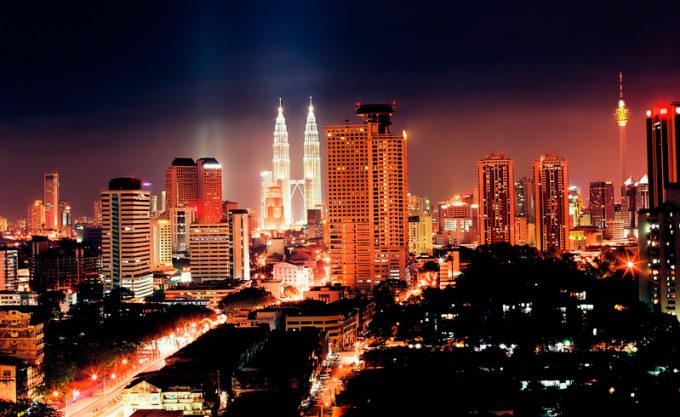 Contract logistics demand in Malaysia is on the rise thanks to e-commerce and pharmaceuticals growth.
According to GAC Malaysia managing director John Tansey: "More and more multinationals are setting up regional offices and manufacturing plants in Malaysia to serve their global supply chains."
He told The Loadstar: "E-commerce in Malaysia has grown substantially; nearly 70% of the population, more than 21 million people, have adopted e-commerce.
"And, according to the National e-Commerce Strategic Roadmap, Malaysian e-commerce is projected to grow at 11% a year. There is potential for this growth to double."
The government-led Digital Free Trade Zone (DFTZ) is also expected to boost e-commerce growth, especially cross-border trade with China, due to the project's strong support from Alibaba Group.
Domestically, with an increasing number of online purchases, there are more opportunities for contract logistics operators.
"The rise in e-commerce results in a growing need for last-mile delivery, and even reverse logistics as retailers offer free return services. Last-mile delivery is a big business as retailers invest in picking, packing and distribution.
"Increasingly, consumers are demanding same-day delivery and this could mean a shift towards local couriers closer to the end consumers," noted Mr Tansey.
However, outside of Kuala Lumpur and other urban centres, logistical challenges remain for last-mile.
"Limited accessibility and connectivity to hinterland areas and poor integration with other transport modes could affect last-mile delivery," explained Mr Tansey. "Most warehouses are situated away from central locations and there is no integration of last-mile delivery with the national and international supply chain. This leads to road congestion and lower productivity.
"In the rural areas of Malaysia, telecoms infrastructure is underdeveloped, making goods tracking difficult," he added.
He said pharmaceutical sales were also hiking demand for warehousing and value-added 3PL services. Malaysia's pharma industry reached a market value of US$3bn in 2016 – double that of Singapore – with annual growth projected at 9.5%. The government recently announced plans to invest in the bio-tech sector in order to boost production capabilities, said Mr Tansey.
Meanwhile, GAC has doubled its warehousing capacity in Malaysia due to increased demand from fast-moving consumer goods (FMCG) clients.
In May, the Dubai-based logistics group opened a 4,000-pallet, ambient, racked facility in Bukit Raja, Selangor, replacing its 1,500-pallet facility in Shah Alam, to serve FMCG, construction and building materials, minerals and electronics clients.
"It is well connected: just 22km from Port Klang and 56km from Kuala Lumpur International Airport. Its features include a selective pallet racking system, hydraulic loading bays and 24-hour monitored security and fire protection," Mr Tansey said.
GAC's Malaysia network includes offices in Petaling Jaya, Melaka, Ipoh, Penang and Labuan. Mr Tansey said that by combining GAC's local network with its global footprint of over 300 locations, and by using advanced IT systems, the company can provide total visibility to its customers' increasingly complex supply chains.
"Today's customers are demanding, and their operations and needs are global. They want efficient solutions at the lowest possible cost.
"There is also a demand for a flexible supply chain that can meet the customer's requirements at multiple locations with multiple transport modes, and even across continents and different time zones," he added.