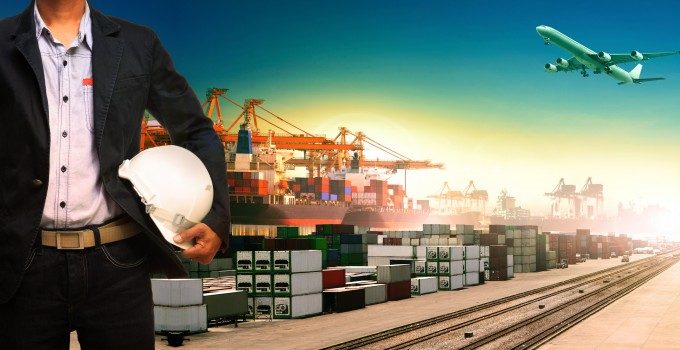 Danish road freight transport specialist and freight forwarder DSV today reported an "organic" year-on-year growth in half-year revenues of 5.5% to reach DKr23.8bn ($4.3bn), above the DKr22.4bn recorded in the first half of last year.
Operating profit before special items increased by 4.9% and totalled DKr1.25bn for the period, while net profit dropped precipitously to DKr583m compared to DKr738m in the first half of 2013.
DSV management said the decline was mainly due to the expenses related to its Operational Excellence 2.0 programme, which was launched earlier this year and mainly comprises the establishment of a new shared operational centre in Poland, designed to streamline the company's processes. It is expected to cost DKr300m over the course of this year, as well as "various operational and administrative initiatives on both group, regional and local level".
Management claimed that adjusted for these expenses, net profit for the period would have amounted to DKr805m.
Its freight forwarding Air & Sea division saw volume gains of 9% in sea containers to just over 412,000teu and 11% in air freight tonnage to 136,763 tonnes. In both cases, DSV chief executive Jens Bjorn Andersen said that acquisitions had contributed 2% to those growth rates.
This included UK freight forwarder SBS Worldwide, which was acquired by DSV in the middle of 2013 and described by Mr Andersen "a very good acquisition which significantly added to our strength between the UK and US".
He added that the US was one of the principal target areas for it to look to make further acquisitions to add to its global portfolio.
"The US is an attractive merger and acquisition market and we are constantly looking at targets there.
"We have an appetite for M&As and we have indicated that the size of the acquisitions could be bigger than they have been in recent years, and more in size similar to our acquisitions of DFDS Road Transport and ABX."
In total, the Air & Sea division reported revenues of DKr10.5bn for the half, compared to DKr9.7bn in the same period last year. Earnings before interest and tax in the division were DKr708m compared to DKr627m in the first half of last year, and Mr Andersen defended the company's growth in volumes against accusations that it had been "buying" market share –  sea freight is estimated to have grown by 3-5% and air freight by 2-4%.
"We can demonstrate that that is exactly what we haven't been doing – our yields have remained steady. We see higher gross profit per unit [discounting the currency effects of a sharply appreciating Danish Kroner] which is far higher than our competitors and we want to protect this."
It reported a gross profit of $560 per teu and $1,200 per air freight tonne.
The division has, however, also had to increase its working capital, chiefly as a result of shippers not only requesting longer payment terms, but also not sticking to agreed payments terms, said chief financial officer Jens Lund.
"It is the sort of thing that we see periodically," he said, "and we are working at the moment on some initiatives to reduce this."
Asked by analysts how long he expected this above-average growth to continue Mr Andersen replied: "The market numbers are not bad, but we have successfully attacked new types of customers – but it is not an easy process. It takes quite a long time from taking the strategic decision to grow above the market, to seeing it happen, and it may be that we have seen a bit of a catch-up effect in the last couple of quarters, and there's nothing to suggest this [rate of growth] won't change in the short term.
The performance of its road and contract logistics division was not on the same level however. It is one of Europe's three largest road haulage companies and suffered pricing pressure brought on as much by shippers searching for lower rates as cut-throat competition, with road revenues growing 5.8% DKr12.13bn, while EBIT declined 6.4% to DKr441m.
"It's not one story across all the accounts, but unfortunately the competition is strongest where we are biggest – there are some really aggressive [competitors] in the Nordics," Mr Andersen said. "It also seems as if the customers are becoming more intelligent in their tenders – they are more frequent and the contract terms shorter – and this is driving down rates.
"However, if we continue to see growth in volumes we could come to a situation where capacity becomes a little more stretched and this would give us the opportunity to increase prices."
DSV Solutions, its contract logistics arm, remains the smallest of its three divisions, but saw a marginal increase in revenues of 1.1% to DKr2.75bn and an 11.8% decline in EBIT to DKr113m, although Mr Andersen stressed that last year's figures were inflated by a one-off property sale.
Nonetheless, Mr Andersen said it was affected by a market oversupply of warehousing in most of its main markets, while a recent Transport Intelligence report on the contract logistics market suggested that the relatively small rates of growth DSV Solutions has seen since 2008 indicated that it might be "lacking in scale for some of the biggest customer classes".
"DSV also lacks the brand awareness of the largest players to open doors to such customers," the report added, although it did expect the division to benefit from the Operational Excellence 2.0 programme.