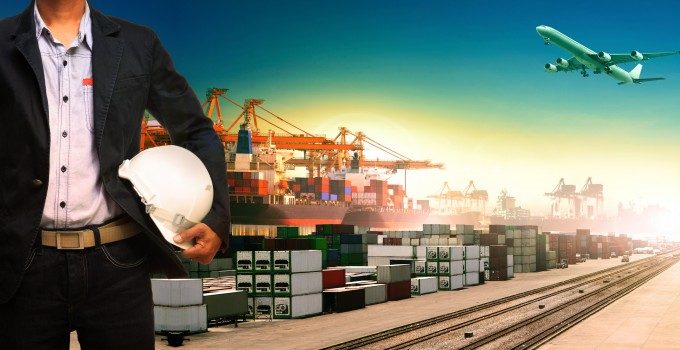 Consolidated throughput at DP World's container terminals increased by a like-for-like 11.2% in the first six months of the year, compared with the same period of 2013, to 13.9m teu, driving its revenue up 11.6% on the same basis to $1.66bn and its net profit by 25.8% to $332m, from $264m a year earlier.
DP World chairman Sultan Ahmed Bin Sulayem said: "The addition of new capacity and a pick-up in global trade has resulted in a return to robust volume growth, which has translated into an impressive financial performance."
DP World's result exceeded the high end of analysts' expectations of a net profit of around $325m and, following the equally healthy post from port operator peer APM Terminals last week, is further evidence that the substantial investment required to upgrade ports to big-ship-ready status has so far proved to be money well spent.
In fact, in its commentary to the interim accounts the world's third-largest container terminal operator revealed it had invested a further $350m in the first half of the year to drive expansion that includes the upgrade of its flagship Jebel Ali facility (pictured), adding 2m teu of capacity to the busy UAE port.
DP World said it expected to operate approximately 85m teu of capacity globally by next year, with its target for 2020 currently 100m teu – based on maintaining its existing portfolio exposure of 70% to origin and destination cargo and 75% to faster-growing markets.
Meanwhile, across its biggest regional sector of the Middle East, Europe and Africa, DP World posted a like-for-like increase of 11% in throughput to 10.2m teu, with the company's smaller regions of Asia Pacific and the Indian sub-continent and Australia and the Americas recording increases on the same basis of 16.5% and 3.7%, respectively.
Group chief executive Mohammed Sharaf added: "The substantial investment programme that we initiated in 2012 is starting to bear fruit as new capacity aids in the delivery of stronger top and bottom line growth. We have made good progress at our recently opened greenfield projects in Embraport, Brazil and DP World London Gateway, UK and we look forward to adding a further eight million teu of capacity to our portfolio over the next two years, providing further opportunity for growth."
Indeed, the UK River Thames-located 3.5m teu capacity London Gateway has secured contracts with a number of major ocean carriers since its official opening in November last year and has also benefited from ad-hoc business on ships diverted from congested and weather-shuttered ports elsewhere.
However, although Mr Sharaf was confident of near-term continuing global growth, he did express some caution, saying that continued geopolitical tenses "may result in challenges as the year progresses".
But he added that despite the possible dark clouds DP World "still expected to outperform the market".