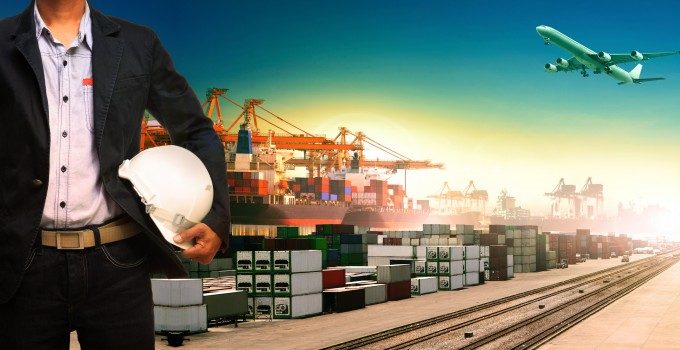 DP World hit double-digit growth over the first nine months of 2017, with a strong third quarter assisting the recovery of its operations in the UAE.
Total container volumes handled reached 52.3m teu over the nine months to September, up 10% from the 47.5m handled in 2016.
Group chairman and chief executive Ahmed Bin Sulayem said the recovery in global trade had gone beyond expectations, with economists and experts revising forecasts upwards.
Drewry said: "The strong operational performance has sailed far ahead of Drewry's growth forecast of 5.5% in 2017. Barring adverse trading environment in Q4, the company should be comfortable in maintaining its lead over the sector's average."
Double-digit rises were recorded in the third quarter across all three core operating regions: Europe, Middle East and Africa (EMA); Americas and Australia; and Asia Pacific and Indian subcontinent.
For the nine-month period, EMA volumes climbed 10.8%, to 21.9m teu, with its hubs in the UAE seeing 4.6% growth with more than 11m teu. Asia-Pacific and Indian subcontinent volumes were up 8.3% to 23.8m teu, while the Americas and Australia saw growth of 14.1% to 6.4m teu.
Mr Bin Sulayem said DP World had benefited from the improved trading environment as a result of the new shipping alliances.
"Our global portfolio continues to deliver ahead-of-market growth across all three regions, and we have seen an acceleration of growth rates in the third quarter," he added.
"We are pleased to see third-quarter UAE volumes continue to grow despite uncertainty in the region, and our performance in the Middle East & Africa, Americas and Europe remains strong."
During the third quarter, Mr Bin Sulayem said, DP World had added 1.5m teu of new capacity to its Jebel Ali terminal, while an additional 500,000 teu capacity was put into Port Rupert.
"We continue to seek growth opportunities in Latin America, Africa and Indian subcontinent where there remains significant structural growth potential," he said. "Given the encouraging performance so far, we remain well placed to meet full-year 2017 market expectations."
However, Drewry warned that the recent unsuccessful contract negotiation with PT Terminal Peitikemas Surabaya could "detract the shareholders' value".
"The margin of the 2.1m teu facility could be under pressure, as evident from the financial reports of Pelindo III, which reported that the terminal had an operating margin of 57.2% in FY 2016 – down from the 58% registered in FY 2015."