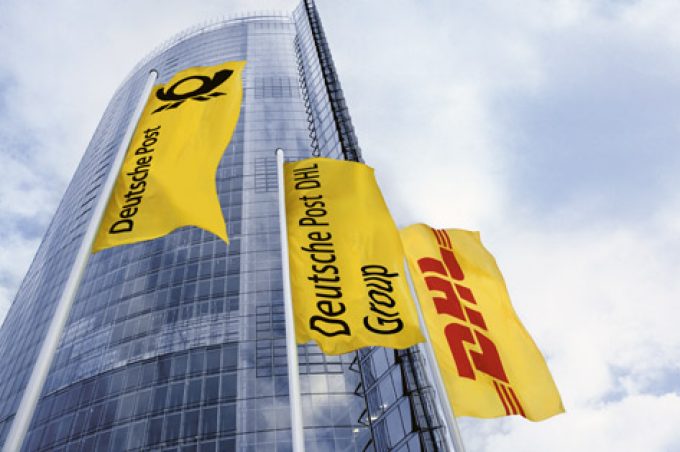 DP-DHL has confirmed its 2019 earnings, which hit €63.6bn ($72.4bn), with operating profit up 30% to €4.1bn.
Global Forwarding, Freight, saw a 1% increase in revenue to €15.1bn, with operating profit up nearly 18% to €521m.
"With an ebit plus of 18%, the division demonstrated a remarkable performance," said CEO Frank Appel, "despite the fact that the global air freight market actually weakened substantially in the second half of the year due to a weaker global economy.
"We were able to hold our market share in this difficult environment. At the same time, we were much more cost-efficient – thanks to the continued roll-out of our new IT systems, among other things.
"We are thereby gradually laying the foundation for raising the profitability of the forwarding and freight business to a competitive level in the medium term, as planned."
This division, however, along with Express, is expected to be hardest hit by coronavirus, due to "the reductions in cross-border trade".
Mr Appel added, however: "If the situation returns to normal quickly, we could still make up the deficit over the course of the year … our employees are familiar in dealing with crises such as supply chain disruptions. Therefore, the situation could yield positive effects for us. What's more, our fundamental growth drivers are sound – above all, the global boom in e-commerce."
The Express division boosted revenue by 5.9% to €17.1bn, driven by the international time-definite delivery business, which saw daily shipment volumes rise 5.7%. Operating profit grew 4.2% to €2bn, due to "strict yield management and continuous improvements in the network". The operating margin was 11.9%.
Supply Chain saw a marginal increase in revenue, up 0.6% to €13.4bn – "despite the sale of its Chinese business to SF Holding" in the first quarter of last year. It did however see new and existing business increase €1.2bn and operating profit rose from €520m to €912m – mainly as a result of one-time effects from the SF Holding deal, which contributed €426m to ebit. The division invested that mostly into restructuring its UK business. After adjusting for one-time effects, Supply Chain reported an operating margin of 4.7%.
The group's new eCommerce division increased revenue by 5.5% to €4bn, but restructuring measures, costing €80m, had a "negative impact on operating profit", at €51m. eCommerce Solutions is expected to contribute between €50m and €100m to ebit this year.
"Thanks to our broad geographic set-up and our comprehensive portfolio, we are in a very robust position and more resilient than other companies in our sector," said Mr Appel.
"Of course, we cannot disconnect completely from the global economy. We will not remain entirely unaffected by this worldwide crisis. However, it is currently much too early to judge its financial impact.
"In spite of this, we are forging ahead with our Strategy 2025 and putting the company on track to continue our profitable growth in 2020 and beyond."