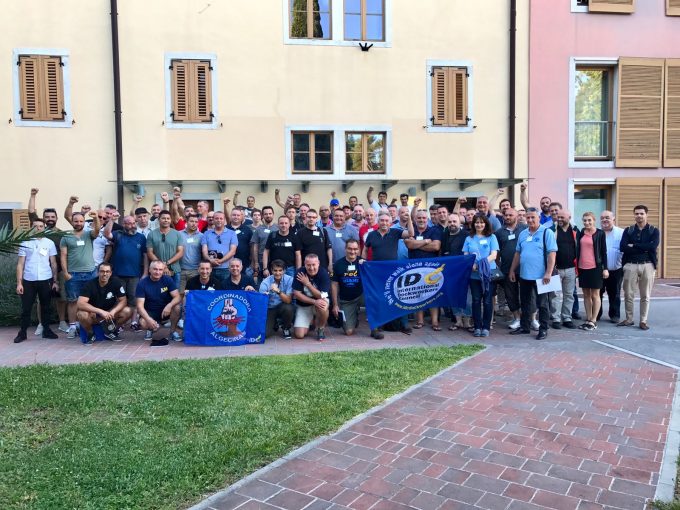 A two-hour, Europe-wide port stoppage has been called for next week as the International Dockworkers' Council supports striking Spanish colleagues.
Ports will be affected between 10 am and 12 noon on Thursday 29 June.
"This stoppage has been called for two main reasons: to support the struggle of Spanish dockworkers in their conflict with that nation's government; and to fight the ultra-liberal model of the European Union that goes against the interests of workers and trade unions," said the IDC.
Meanwhile, shipping lines have warned customers of more delays to their services, as the Spanish dockworkers announced further strikes.
Multimodal shortsea operator MacAndrews warned its customers of strikes today, June 21, 23, 26, 27, 29 and 30 and July 3, 4, 6 and 7.  The strikes will be on alternate hours for 48-hour periods.
The company said: "During the recent period of unrest, MacAndrews vessels have been operating in the port of Bilbao, albeit with delayed operations and extended voyage times, resulting in considerable additional costs.
"MacAndrews will continue to operate services into and out of Bilbao during this next period of strikes; however, we expect disruption and delays to all services to continue."
Its vessels are facing delays of between one and five days, it said, adding: 'We remain hopeful that talks will continue between stevedores, stevedoring companies, associations and government in order to reach agreement before intended strike periods are enforced."
The strike has so far cost the Spanish economy €110m, according to the government, as business is diverted elsewhere.
The IDC, which will meet with the Federation of European Private Port Operators and Terminals (FEPORT) this month, is arguing for equal rights for all dockworkers across Europe, as well as job security.
It said it was proposing: "Equal treatment for all dockworkers, that is, equal pay for equal work; the negotiation of collective agreements for all dockworkers; the creation of "humanised" terminals that favour job creation and development; ratification and compliance with International Labour Organization Conventions 137 and 152 by all European Union member states; and the implementation of social policies that favour workers, free from the pressure exerted by large corporations and lobbies."
It added that it was also devising a strategy to support dockworkers at the port of Gothenburg.