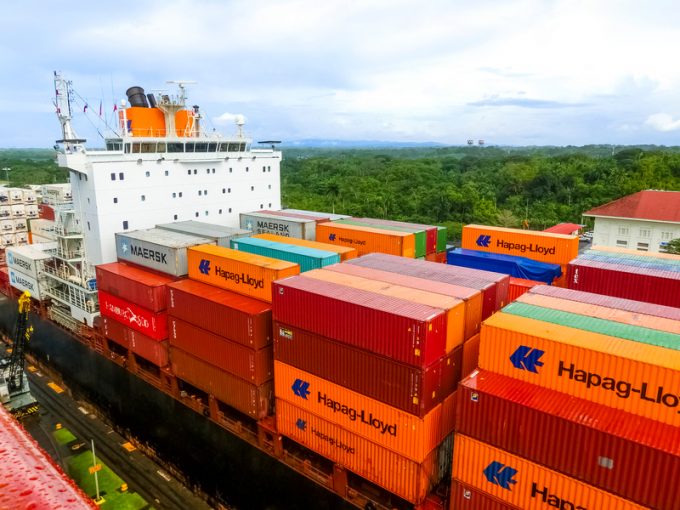 NYSHEX has entered into a partnership with Hapag-Lloyd to digitalise its Quality Freight Product (QFP) contracts.
NYSHEX offers performance reporting and exception resolution services for major container lines, and can contribute to the German carrier's services, as the installation of tracking and telemetry devices across the line's dry container fleet means it will have the capability to digitalise these contracts.
Henrik Schilling, MD – global commercial development Hapag-Lloyd, said: "The solution provided by NYSHEX combines technology, data and analytics in a way that will help us and our customers to better monitor contract performance and to resolve any issues that may arise. We are excited about this partnership."
The move will allow "near real-time visibility" of contract performance and will highlight breaches of contract in "near real time", said Hapag-Lloyd, adding it was necessary to improve contract fulfilment because current static reporting regimes are not sufficient to meet the needs of shippers.
NYSHEX CEO Gordon Downes said: "Hapag-Lloyd's QFP is a guaranteed fulfilment contract, specifically tailored to customers' needs, and we will now be able to enhance the customer experience."
With deep pockets, following the supply chain chaos of the post-pandemic years, the Hamburg-based carrier appears to be pursuing a USP of quality assurance, primarily through the expedient of increasing transparency for shippers. The streamlined QFP measure follows the recent initiative to equip the fleet of shipping containers with tracking and telemetry devices, which began this week.
The majority of containers are expected to be fitted by the end of next year. Zim recently announced that it would be following suit.
"Our technology puts trust and reliability at the core of contract fulfilment. This friction-free approach will enable Hapag-Lloyd to optimise its global network and support its quality promises," added Mr Downes.