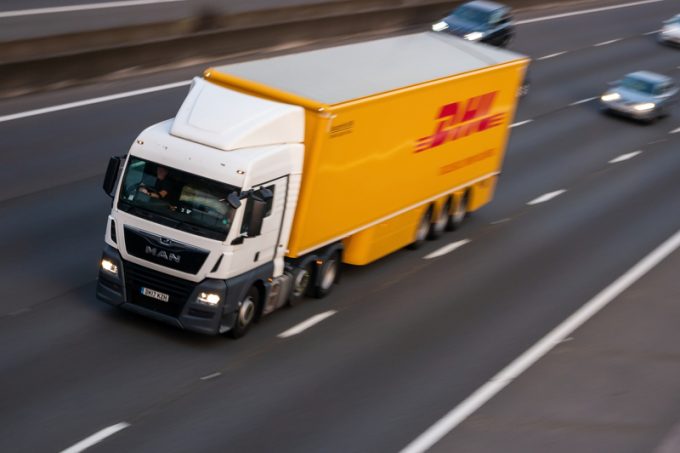 A UK truckers' union has criticised DHL Supply Chain for failing to ensure the safety of its drivers moving supplies around the country during the coronavirus crisis.
The GMB union claims DHL Supply Chain was "flaunting" UK government Covid-19 guidelines in Yorkshire, and failed to provide drivers with personal protective equipment.
Additionally, should they succumb to the virus they will only receive statutory sick pay for the first three days, and for those that qualify for company sick pay, it will be time-limited.
GMB also claimed some of its members "have been told they will have to take annual leave when self-isolating, or take unpaid leave, and any banked hours will need to be repaid at a later date".
Andrew Aldwinkle, GMB organiser, said: "While other workers are expected to stay at home, including DHL managers, couriers in Bradford have been carrying on regardless, putting themselves and their loved ones at increased risk of contracting Covid-19.
"We know the general public appreciates the work our members are doing, but it is clear DHL has little or no regard for the safety and wellbeing of its workers."
It wants the company to provide risk assessments for all deliveries, social distancing at every DHL site, full sick pay from day one, full pay for those that cannot work because they are high-risk or because they need to look after dependants due to the Covid-19 crisis, full provision of PPE for all front-line workers and pay recognition for all frontline delivery drivers.
It also wants the firm to access the government's furlough scheme to ensure laid-off workers' jobs are protected and paying 80% of wages, "with DHL topping up the other 20%".
However, a spokesperson for DHL Supply Chain denied that it was putting its employees at risk and said that all its sites across the country were now following public health recommendations: "The safety of our employees is paramount and since last week all of our sites nationwide are following strict social distancing guidelines, with clear enforcement by management teams. All sites feature prominent Covid-19 guidance, hand sanitiser and PPE are widely available and colleagues are regularly briefed around the importance of social distancing.
"However, these measures will only be effective if all colleagues and visitors adhere to them. For this reason we are increasing our briefings to reinforce the social distancing protocol at every opportunity, to ensure the wellbeing of all our colleagues."
The union also singled out courier firm Yodel and practices at its Lichfield facility, where it claimed "no gloves, masks or hand sanitiser was given to drivers who have to deliver hundreds of parcels every shift".
"A worker with a cough and a fever was reportedly mocked by management and told to go to work, despite official government advice to stay home," it claimed.