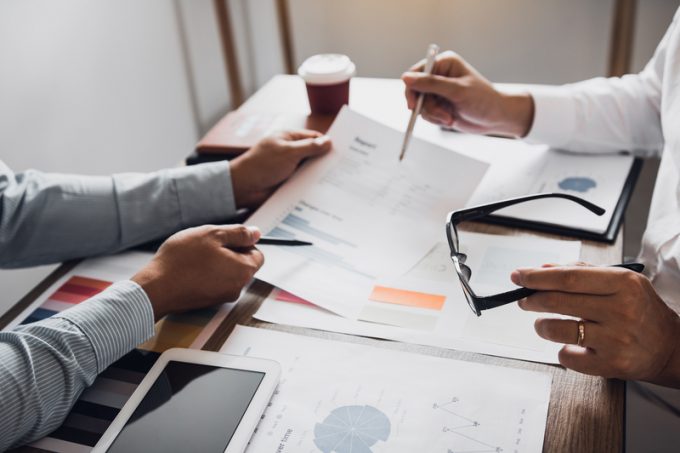 Cost-consciousness, since the global economy began heading south, seems to have mitigated what could have been far worse Q1 performances for the world's major forwarders.
DHL and Expeditors both reported today and, while the numbers mostly show negative changes, commentators suggest the situation could have been much worse – and when compared with pre-Covid figures, the situation was almost rosy.
Responding to DP-DHL's group results, UBS noted that, while profit was more than 24% down on last year, at €1.64bn ($1.8bn), it was still 12% ahead of the expected €1.46bn.
It said: "The beat was mainly driven by Express (temporary benefits from lower fuel) and Freight Forwarding (a beat was expected post recent peers' reporting) partially offset by Post & Parcel (PeP), where the company booked a provision for wages."
And it was not just that UBS felt the group had performed above expectation, it noted that Global Forwarding's 35.3% profit drop was still €89m ahead of expectations and Express's ebit of €903m was more than 14% up on the €798m it predicted.
A €115m provision for wage increases, however, led to PeP underperforming against expectations, generating just €138m against UBS's 'conservative' estimate of €206m.
Acknowledging the 61.1% PeP profit nosedive, DHL it was the result of "higher material costs due to inflation, cost of collective bargaining agreements, as well as above-average personnel costs incurred to avoid the risk of strikes", and declining sales.
Incoming group CEO Tobias Meyer said DP-DHL had "continued to develop as planned" over the three months. He added: "We anticipated the slowdown in global growth momentum at an early stage and were able to respond efficiently. Our measures are taking effect and we have achieved a continued high revenue and earnings level.
"This was made possible by our consistent earnings and cost management, our well-balanced portfolio of logistics services and our international footprint."
Meanwhile, Expeditors engaged in a wild bonfire of costs and expenses, those related to transport cut by 51% over the three months (from $3.5bn to $1.7bn), and salaries and other operating costs down 13%, to $598m.
Chief financial officer Bradley Powell said: "Those cost decreases demonstrate power behind our incentive-based compensation structure. [The model] rewards our people when financial results are strong, and naturally incentivises them to make adjustments based on volumes and improve efficiency when financial results are less robust."
Cost-cutting notwithstanding, Expeditors' revenues fell 44%, from $4.6bn to $2.6bn, but the cuts seemed to alleviate some of the pain, with operating income down just 13%, to $597m.
One analyst told The Loadstar the results were "broadly in line with expectations", as the market had assumed there would be a significant year-on-year drop, and added that they could not be described as "awful", particularly if compared with fairer pre-covid performances.
Marked declines in airfreight (down 6%) and container volumes (down 26%) reflected wider trends, but CEO Jeffrey Musser was confident his team could offset the difficulties. He said: "Operating conditions during the first quarter were very similar to what we experienced in the fourth quarter, when shippers swiftly adapted to increased consumer caution and slowing demand for products, while also battling inflation and tighter financing.
"Throughout our long history, we have demonstrated an ability to adapt to change… [and] we're adapting and working diligently to bring expenses in line with lower revenue."