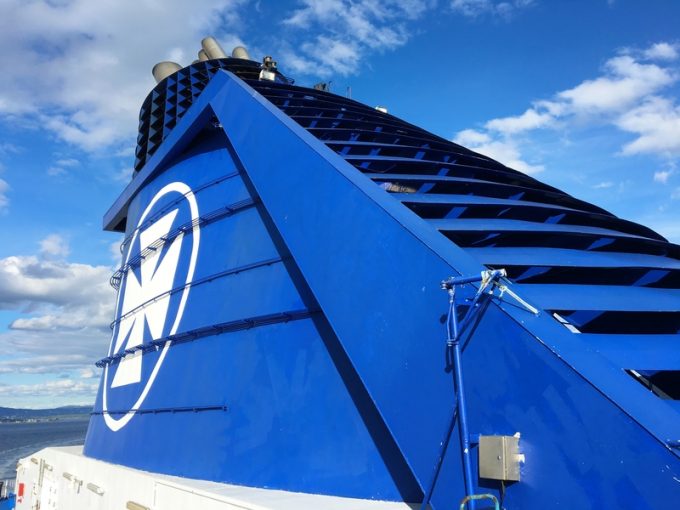 Danish ro-ro and ferry operator DFDS is set to dramatically expand its presence in the Mediterranean market, agreeing to pay nearly €1bn to acquire Turkish operator UN Ro-Ro from its private equity owners, it announced today.
DFDS will acquire 98.8% of UN Ro-Ro's shares from Actera and Esas for €950m.
UN Ro-Ro is Turkey's largest operator of ro-ro freight vessels on five major routes between Turkey and the EU, connecting the Turkish ports of Pendik, Ambarli and Mersin with Trieste and Bari in Italy, Toulon in France and Patras in Greece.
Currently, DFDS operates just one Mediterranean service, between France and Tunisia.
UN Ro-Ro owns a fleet of 12 large ro-ro ships and operates terminals in Pendik, Istanbul, and Trieste in Italy, while a cooperation with rail operators also sees it offer intermodal transport between key EU markets and the ports.
"The operation of ro-ro ships and operation of port terminals handling a high number of unaccompanied trailer units – and containers for reloading to rail transport in the ports – are very similar to DFDS's business in the North Sea," said DFDS chief executive Niels Smedegaard.
"As are the goods transported: like machinery, automotive parts, vehicles, electronics, computers, plastic products, textiles, clothing, food, fruit and beverages," he added.
The deal also appears to be part of a strategy to develop a pan-European freight network by the Danish operator.
Mr Smedegaard added: "UN Ro-Ro is a highly profitable company, and we are confident that joining forces will create new exciting opportunities as we can expand services to new customers and combine the two sales organisations.
"Many of the trailers and containers transported between manufacturers and their customers via France and Italy will be using DFDS' ferries in the Channel and North Sea."