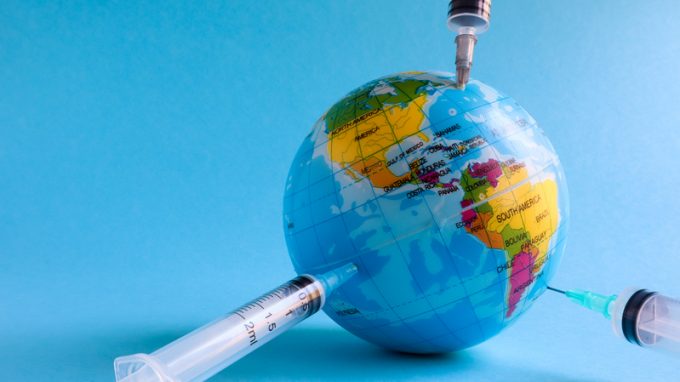 Worried about the potential disruption to air freight capacity by vaccines?
Well, don't be.
New research by Cargo Facts Consulting (CFC) shows the "global impact on air freight will be relatively modest".
Additional cargo tonnage over two years will be about 50,000, "spread unevenly", it says, while domestic cargo levels will be about 70,000 tons, mainly in the US, EU and India, but with some movement in China, Brazil and Japan.
Any impact so far has been marginal, with just 2% of globally ordered vaccine doses administered so far, but CFC expects the 'peak' in vaccine movement to be between April and May, when Novavax starts shipping, and Johnson & Johnson ramps up production.
CFC made the good point that publicly announced information from some companies may not be entirely accurate: UPS and FedEx have claimed they have been delivering 10 million doses a week, for example, while vaccines are expected to account for 6% of package volumes in the next few weeks.
"That figure seems to misrepresent the volumes moving by a large degree," noted CFC. "Ten million doses a week is only about 2,000 boxes, assuming 5,000 doses per box."
To help show possible impacts on the air cargo industry, CFC has launched a dashboard which maps tonnage and distribution by country, and takes into account production sites, confirmed orders, supplier locations, weight and transport mode.
"What we are trying to do is demystify a lot of the information circling around on the vaccine shipment surge, but also quantify how much is likely to move on which country-to-country market," explained Frederic Horst, MD of CFC. "That can help airlines, airports and forwarders position themselves.
"I don't think there are overall capacity issues – when you think that, normally airfreight moves 60m tonnes a year, then 50,000 tonnes of international traffic is not going to move the needle."
CFC said the air cargo industry had "responded well" to the challenges thus far, including the ultra-cold chain requirements for the Pfizer vaccine. The only bottlenecks have been caused by weather, such as a snowstorm in Texas.
One of the challenges with the dashboard will be ensuring information is up to date for each country, but CFC says the dashboard, which can be viewed (temporarily) here, will be updated weekly. It is included as part of CFC's Insights product.