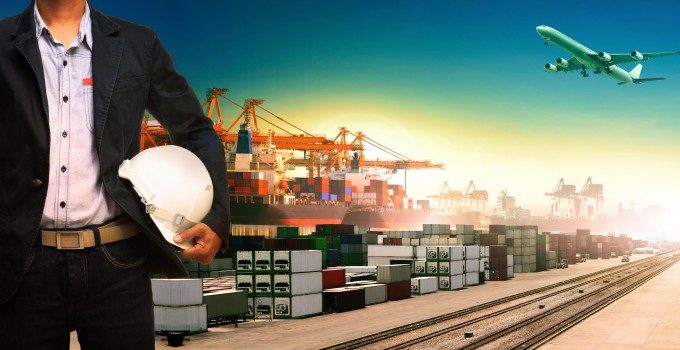 Unifeeder is preparing to charge its customers a fee for lashing and unlashing containers on its vessels from 1 January.
In compliance with the new "Dockers Clause", which comes into force on the same date, Unifeeder and its peers operating in North Europe, the Baltic Sea and Canadian waters will no longer be able to use ships' crews for unlashing and securing containers, but must hire a shore-based lashing gang to do the job.
Currently it is common practice for feeder vessel charter parties to include a provision that, subject to the constraints of the port, ships' crews are required to perform lashing and securing services during the hire period.
The unlashing of containers on the deck of a feeder ship after a berth becomes available greatly assists in the quick discharge of the vessel.
However, from 2020, operators and port agents will need a lashing gang that will be unable to board until the vessel is secured alongside. Box terminal operators are particularly concerned that the new regulation will lead to delays in feeder ship operations and subsequent congestion on the terminal.
One UK port source told The Loadstar today: "If we have to wait for a lashing gang to show up before we can start pulling the boxes off, it will slow us right down.
"And if they turn up late, or are stuck on another vessel, we may need to kick the feeder off the berth, causing a major headache for the planners," he warned.
In June, the International Transport Workers' Federation (ITF) urged companies to "ensure that they are in full compliance with the upcoming changes to the terms and conditions which will affect ships' cargo handling operations in ports".
The ITF acknowledged that, on reaching a settlement in February 2018, the parties to the IBF (a collective bargaining group formed from maritime unions and maritime employers) considered that the "Dockers Clause" might require "substantial change to arrangements with stevedoring companies, charterers and other third parties", which it said was the reason for the grace period.
The ITF said: "The amended 'Dockers Clause' lays out procedures for loading and unloading operations in port which better safeguard the ship's crew and the dockers' right to do the work."
Meanwhile, Unifeeder said it would initially charge boxes booked on liner terms an additional €7 per container per terminal, but for its deepsea carrier customers, where the terms are usually FIOS (free in and out stowed), it has urged them to "ensure that their stevedoring agreements make provision for lashing charges ex/to a feeder vessel".
The carrier added: "This new practice is a radical change to functions that have been unchanged in Europe for the last 40 years. We will, during the month of April, make a review of the actual costs charged to Unifeeder during Q1 and we will adjust … accordingly."