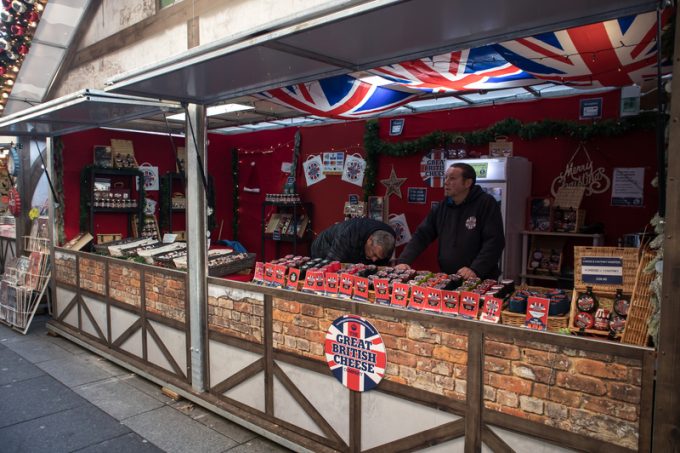 Secretary of state for the Department of Environment, Food & Rural Affairs (Defra) George Eustice has acknowledged that post-Brexit realities have placed SMEs in an unenviable position.
He told the Environmental, Food and Rural Affairs Committee the costs of leaving the single market, including for export health certificates (EHC), checks and import agents, had resulted in a 5% to 15% increase in trading with the EU.
"The principal cost is EHCs, which require a vet to sign-off and take anywhere from 30 minutes to two hours to complete, with an hourly charge rate of around £40," he said.
"Some parts of the country, Cornwall for instance, offer subsidies, dropping the price to £20-£30 per hour, but with this and the other costs for small retailers, the additional expense may not make it worthwhile."
Despite recognising the difficulties, Mr Eustice offered no olive branch to the country's struggling food exporters, instead suggesting it was up to business to resolve it.
He said: "Probably what you'll see, with some of these small artisan cheeses, is consolidation around an export agent and redistribution in the EU single market," he added.
However, data from the Food and Drink Federation (FDF) indicates that the problem goes far beyond "artisan cheeses", pointing out that January salmon sales, for example, plummeted 98% year on year, with beef exports only marginally less drastic, down 91%, and whisky down 63%.
Director for general farming and biosecurity at Defra, David Kennedy provided a confusing picture of current UK export numbers.
Noting that export health certificate data indicated that meat and dairy exports had doubled since January, Mr Kennedy said the shortfall for exports was now at 20%, seemingly ignoring the impact on smaller industries.
"We think we're about 20% down on last year, export health certificates have doubled and things are picking up… the barriers are falling over time," he said.
"What's coming up now is the minutiae; we're very much now in a learning process that is product-specific – moving lamb compared to moving a pizza, which is a composite of different ingredients, is very different."
But for the beef, salmon – which Mr Eustice suggested would be "fairly unaffected" – and whisky sectors, even a doubling of EHCs would point to a significant shortfall on 2020.
At 98% down, a doubling of EHCs between January and February would still leave the salmon sector 96% down, and beef exports would still be down 82%. When pressed, Mr Eustice said the figures outlined by his colleague reflected "overall freight flows".
He added: "Export health certificates have doubled on what we recorded in January, which indicates there would be a significant improvement."
Canterbury MP Rosie Duffield, citing the GB Shellfish Association, said Defra had displayed a "lack of understanding on the practices and relevant regulations  which have led to the current situation", and she queried why the department had not better engaged.
Mr Eustice said: "It's not that we did not engage industry, the EU has changed its EHCs in a manner that, basically, ends a trade they said could continue.
"It's not that we do not understand the law, but rather that the reality is that the EU has changed the law, and they only announced this change on 3 February."