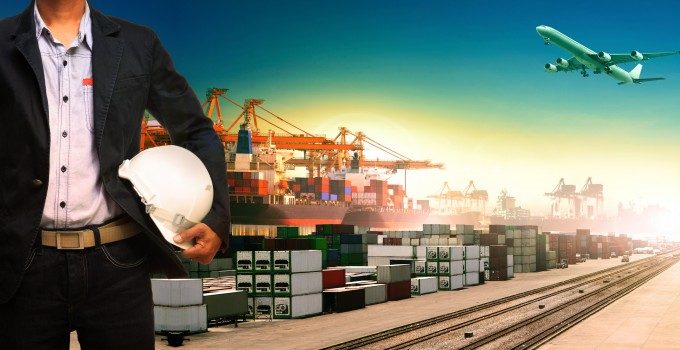 Dear Des,
You must be relieved. It's over for another year – and it was a good World Cargo Symposium. The word from the floor was that it was an informative event and good for networking – what more can you ask? (Although it would have been good to have seen a few more forwarders in the general throng, rather than tied up in high-level meetings.)
It also sounds as if the closed meetings were pretty successful. Steve Gunning, chair of the Cargo Committee, appears to be a man who will roll up his sleeves and get on with it – and judging by his speech at the closing plenary, he has already done so.
It must feel particularly satisfying to see that the e-freight debate has effectively ended, and that now, e-AWBs are just a matter of when, not if. As Mr Gunning said: "We've gone past the tipping point. We're not debating the benefits. It's now about how we implement it as quickly and efficiently as possible."
Schiphol's enthusiastic Enno Osinga, given another half-hour moderating the e-freight panel, would probably have got all airlines to sign a pledge to introduce it by the end of April. The industry is at last energised on the issue. Although 66% of delegates canvassed at the opening plenary doubted that the industry would achieve its new target of 20% e-AWBs by the end of this year, if you'd asked the question again at the end of conference, that number would certainly have been lower. The multilateral e-AWB is clearly going to boost uptake. A job that has been in the planning for years is starting to look like a job well done. Whether, of course, many of the non-multinational forwarders will join in as quickly remains in doubt. No one wants to run two systems. But they will, ultimately, join the cause.
Clearly, progress has also been made on security (you can read the official release here). But the other headline piece of news is that IATA plans to modernise. There's surely not a person who doesn't think that's a good idea.
Watching this industry over the past few years, it's become clear that the sands have shifted – substantially. The glory days of aviation, when IATA was boss, have long gone. Airlines now recognise that they are just one, relatively simple part in a long chain – and that other links, such as forwarders and handlers, play as critical a part in the air cargo product. The introduction of the Air Cargo Partner Program to better reflect forwarders as customers rather than agents is clearly an important milestone – albeit one that should have happened some time ago.
But all this talk of collaboration, of improved supply chain relationships, also means the industry needs to put its money where its mouth is. Accelerating transit times came up more than once – and the onus was put on the ground handlers, as one of the key links in that area. But this presumably will require even more investment, and airlines are notoriously tight when it comes to their handling partners. Are they prepared to pay more to help suppliers speed up the process? Can forwarders contribute more to the investment? Collaboration is one thing. And calls for innovation are another. But airlines cannot simply pass the buck for a faster service onto suppliers with razor-thin margins.
Mr Gunning's bold attempt to simplify IATA Cargo should be commended. As he said: "Trying to understand IATA Cargo is very challenging, it's like alphabet soup." A call to rationalise working groups, to simplify the governance (and remove some cost) can only be welcomed. And a call for more visibility and transparency is positive. Agreement at the Cargo Executives Summit that all heads of cargo will receive an agenda and outcome of meetings can only benefit the industry.
But perhaps there could be even more transparency. Why not allow the rest of the industry to be part of the debate? Under Chatham House rules, "participants are free to use the information received, but neither the identity nor the affiliation of the speaker(s), nor that of any other participant, may be revealed. The rule allows people to speak as individuals and to express views that may not be those of their organisations, and therefore, encourages free discussion." Let the media in to Cargo Executive Summits, using Chatham House rules, so that the issues can be reported on and circulated to the industry, but those at the meetings will feel able to voice their opinions without reprisal.
Finally, the focus on people was a great innovation at WCS. Training, recruiting, widening the net are all critical for sustainability. As Ram Menen said in another tear-jerking end to WCS (what other industry has such a propensity for emotion?), "The faces stay, just the business cards change."
This is partly what makes it such a pleasant industry to work in. But a few new faces would be better. The global nature of the air cargo industry is certainly an attractive prospect. But there is a drawback – it's expensive to travel the world. Could WCS offer discounts for smaller businesses, or periphery industries – just to help widen the circle?
Just one other comment – why the silence from the delegates at the plenary sessions? A lack of Aaron Heslehurst, perhaps? (Although there was some excellent moderating – Mr Osinga and David Hoppin to name but two.)
Overall, though, you must be pretty pleased with the way it all turned out. Congratulations. See you in LA.
The Loadstar