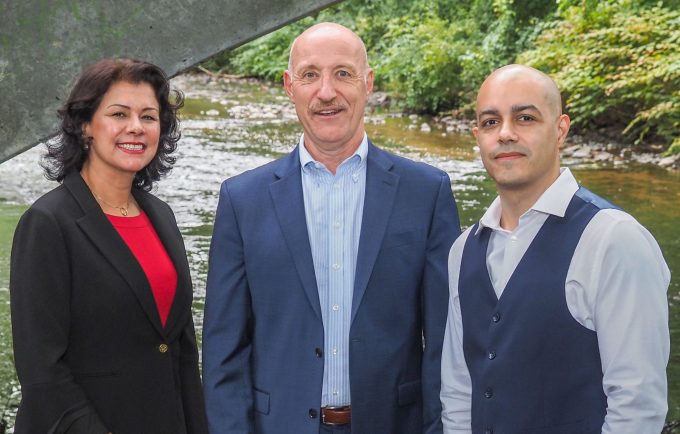 UK-based John Good Logistics has expanded into the North American market, opening a new office in New Jersey to be led by Dean Temple (pictured above, centre).
He was recently appointed president of John Good Logistics USA, joining the company after 20 years at US 3PL UTC Logistics, where he was chief operating officer.
He will be joined by Martha Rojas (above, left), who has been appointed executive vice president of sales USA, and Eric Soto (above, right), vice president, who both worked with Mr Temple at UTC.
John Good Logistics chairman Alan Platt said: "I am certain the new office will grow and contribute to the seamless delivery of high-quality specialist forwarding services to our international customers, such as our specialist expertise in logistics for the packaging industry."
Mr Temple said: "I am thrilled to join the John Good family and to have been entrusted with establishing their US operations. I was impressed with the commitment to embrace the digitalisation of our industry and their unwavering strategic vision to expand in the US, despite the current climate."
The opening of the New Jersey office follows recent expansion in the UK, Europe, and Turkey.