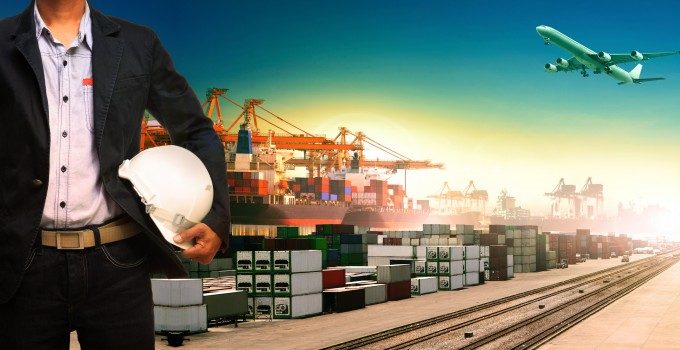 Greek boxship owner Danaos has warned that the continued delivery of ultra-large container vessels (ULCVs) for deployment on the Asia-Europe tradelane, and the subsequent cascading of smaller ships into other routes is negatively impacting both freight and charter rates.
Announcing the New York Stock Exchange-listed company's third-quarter results today. chief executive Dr John Coustas said the demand-supply fundamentals of the container market "remained weak",
"As the super post-panamaxes continue to be delivered and deployed in the Europe-Far East route, the capacity being cascaded inevitably creates overcapacity in the remaining routes, adversely affecting box freight rates and charter rates. Demand is not helping either, as world GDP growth recent downward revisions will further delay recovery in the container trade."
Danaos owns a fleet of 53 containerships, ranging in size from 2,200teu to 13,100teu, which are chartered-out long-term on a fixed rate basis to ocean carriers.
Six of the largest vessels are with South Korean carrier Hyundai Merchant Marine on 10-year charters with the average remaining hire period of the total fleet standing at 8.2 years.
However, Danaos has three panamax ships with hire periods due to expire in the next nine months, as well as two 8,468teu vessels on charter to China Shipping with charters running out within the next two years.
Moreover, six panamax vessels on charter to Zim fell victim to the troubled Israeli carrier's restructuring earlier this year, resulting in a cumulative $16.2m decrease in charter hire revenue. In accordance with the debt/equity swap arrangement of Zim's restructuring, the reduced charter hire will apply for the remaining six-year duration of the charters.
Nevertheless, Danaos posted "solid" net earnings of $18m in the third quarter, compared with $13.4m in the same period of 2013, which the Greek owner attributed to a $4.1m reduction in operating costs – mainly due to fewer vessels in the fleet – and a $9.4m improvement in finance charges, which mitigated a 6% fall in operating revenue to $139.5m for the three months.
Five panamax ships with an average age of 23 years were sold by Danaos during the year, raising $55.2m – $18.2m was used to pay down debt and the balance of $37m is to be spent on modernising the fleet by acquiring two 2002-built 6,402teu containerships before the end of the year.
Commenting on a hitherto torrid time for owners of panamax containerships, Dr Coustas said: "The sector has suffered the most in this prolonged soft market, but has seen signs of recovery during the third quarter, mainly as a result of the increased scrapping of vessels between 3,000 and 5,000teu over the last 18-24 months."
According to the latest figures from vesselvalues.com, the Danaos fleet is now worth $1.86bn, with a demolition value of $666m. At its height in early 2008, its fleet value stood at $7.72bn.