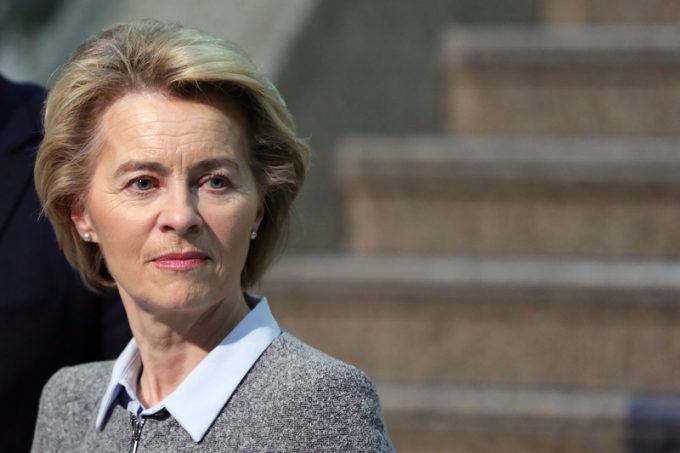 The Loadstar's coverage of COP26 is sponsored by Evergreen Line: leading the development of a sustainable global container transportation system
In what appears to be a first tolling of the death knell for methane-laden LNG, the EU and US-led initiative to cut methane emissions has driven more than 100 countries to join in signing the declaration.
In truth, LNG was only ever considered a transitional fuel for the shipping industry by those that extolled its virtues, but the potency of methane as a greenhouse gas (GHG) – more than 80 times worse than carbon dioxide – makes reducing it an easy win in the battle against climate change.
Announcing the pledge, EC president Ursula von der Leyen told COP26 delegates: "We need big structural changes to reach 2050 climate neutrality. But we cannot wait for 2050, we have to cut emissions fast. And methane is one of the gases we can cut fastest."
The move was described by a consultant in the oil and gas industry as an easy win, adding: "They will be able to achieve 30% by 2030 by simply stopping the waste in the industry. It's probably something they would do anyway, given that the price of LNG is so high now. It's money that's being wasted."
According to Ms von der Leyen, methane emissions are growing faster than at any time in the past, so cutting them is one of the things that can reduce GHG emissions fast to reduce near-term global warming – "it is the lowest hanging fruit".
The announcement had been expected, with the EU and US climate envoys John Kerry and Frans Timmermans working on an agreement since a September meeting between president Joe Biden and the EC president, when the two agreed the policy.
Much of the methane savings will come from industries such as agriculture and energy, and these will be the initial targets for policymakers.
However, as Ms von der Leyen pointed out, cuts in methane "must of course be supported by a sound scientific basis and a capacity to monitor and to calculate methane emissions".
She said: "Because we all know that only what gets measured gets done. That is why the EC supports the setting-up of an independent International Methane Emissions Observatory, through the UN Environment Programme."
The maritime sector already has its own reporting systems, the EU's Monitor Report and Verify (MRV) system established in 2015 and the International Maritime Organization's Data Collection System (DCS) in 2018.
The IMO's fourth GHG study, published last year covering 2012 to 2018, says methane emissions from the maritime sector saw an 87% increase. This surge "was driven by both an increase in consumption of LNG, but the absolute increase is dominated by a change in the machinery mix associated with the use of LNG as a fuel, with a significant increase in the use of dual-fuel machinery that has higher specific exhaust emissions of CH4 [methane]".
The IMO study was produced before a surge in orders for more than 40 LNG-powered ships, principally from CMA CGM, which would imply that methane emissions from shipping are set to increase again by the time of the IMO's fifth GHG study.
With shipping emissions in particular now firmly in the sights of regulators and with the major initiative announced on 1 November, led by the Danish government and supported by the US, UK and Marshall Islands, as well as Maersk, to achieve zero GHG emissions from the sector by 2050, it seems likely this is only a first step, with more to come from COP27 in Cairo, and beyond.
To hear about why decarbonised supply chains means more costs, listen to this clip from The Loadstar Podcast
To find out more about Evergreen Line's sustainability strategy, please click here