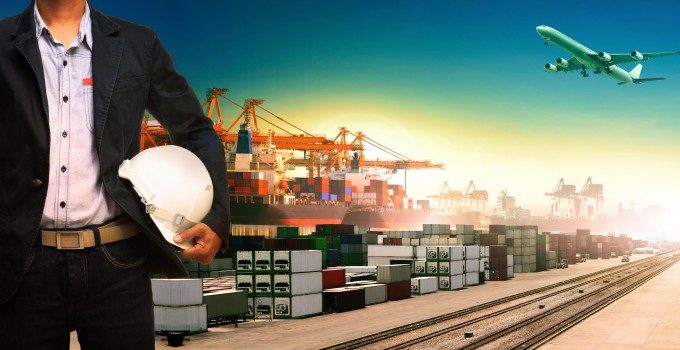 A new UN code of practice, requiring container weights to be verified before shipping, will come into force in July 2016.
If the issue sounds dull and procedural, it is nothing of the kind. Under-declaration of container weights, or unsafe loading, has been responsible for many serious truck accidents, and was implicated in the sinking of the MSC Napoli in 2007.
Speakers at this week's Multimodal exhibition in Birmingham said better information about box contents could have averted a fire on board the MSC Flaminia in 2012, which claimed three lives, as well as last year's fire on the Maersk Kampala.
The new regulation is relevant and critical to the entire supply chain, prompting the speakers to question why they were addressing so many empty seats.
Peregrine Storrs-Fox, risk management director for the TT Club, said two-thirds of cargo claims could be attributed to poor container packing or misdeclaration of weight.
"Any one container can have a huge impact on lots of others in an 18,000teu ship. The potential for a massive incident is out there," he said.
Alongside the major disasters that create global headlines, Mr Storrs-Fox pointed to many "low-level disruptions", such as truck accidents caused by unstable loads, or train derailments resulting from overweight cargo falling through the bottom of containers.
Captain Richard Brough, technical and admin director for the International Cargo Handling Coordination Association (ICHCA), estimates that up to 20% of containers are misdeclared.
One 8,000teu vessel leaving Rotterdam was discovered to be 6,000 tonnes over its declared weight, putting enormous strain on its lashing system, he said.
These discrepancies might explain why 600 boxes are washed overboard every year, according to official statistics, though ICHCA puts the real figure closer to 10,000.
Bill Brassington, of ETS Consulting, who analysed the weight and stability of 125,000 containers in preparation for the drawing up of the UN code, said it appeared that 5% were dangerously eccentric, and weights were up to 80 tonnes.
He added that the industry's ability to pack safely was diminishing, as people try to get more into a smaller space.
The lack of reliable information provided to crane operators and vessel loaders was "a major problem", considering that container shipping had existed for almost 60 years, Capt Brough said.
Under the new regulation, boxes will have to be weighed and verified before loading. But at what point in the transport chain? Capt Brough wondered – at the container crane it was too late. The shipper may have to come to the port to resolve the problem if a box was too heavy, and it could mean the law had already been broken on the road or rail journey.
Sharon James, secretary of the dockers' section of the International Transport Workers' Federation (ITF), said unstable containers moving by road were a public safety issue, not just a threat to drivers. "Who takes it back if a port says it's illegal?" she asked.
Andrew McNab, marketing director of the biggest privately owned UK road container transport operator, Maritime Transport, showed shocking examples of trucks tipping over on twisty roads or roundabouts – in one case within minutes of leaving the dock gate – because heavier cargo had been placed on top of lighter, or the load was unevenly distributed.
"The onus is still on the driver when it ought to be on the packer," Mr McNab said.
"We need everyone in the supply chain to be aware of and fully accept the guidelines. We need more and better training for everyone involved, including shippers, packers and warehousemen."
Chris Welsh, director of global and European policy at the Freight Transport Association (FTA), which co-ordinated Wednesday's Multimodal seminars, said the UK government favoured pre-verification, using the calculated weight method rather than physical container weighing.
"Some believe that's a cop-out, but there will be sampling, especially of shippers who are not known or trusted," he said.
Mr Storrs-Fox said technology may come to the industry's rescue.
Weighing via twist-lock sensors would allow those moving containers "to gain more knowledge not just of weight, but what's going on inside the box," he said.