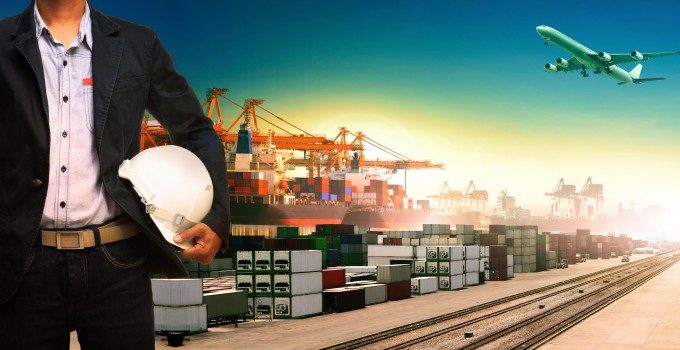 Container shipping spot freight rates on the main deepsea east-west trades largely remained stable over the past week.
The composite Shanghai Containerised Freight Index (SCFI) slipped just 0.5% on the week before.
Rates on the Shanghai-North Europe trade also declined by 0.5% to finish the week at $881 per teu, according to the SCFI, while the Drewry-assessed World Container Index yesterday recorded a rate of $1,677 per 40ft between Shanghai and Rotterdam.
The WCI was 4% up on last week but 13% down year on year, illustrating continued weakness, which carriers will attempt to redress as the peak season gets under way.
This week, Hapag-Lloyd announced it would increase FAK rates between Asia and North Europe and West Mediterranean to $1,200 per teu and $2,300 per 40ft from 15 July, while, CMA CGM appears to intend to leave its Asia-North Europe FAK rates relatively untouched, announcing a rate of $1.050 per teu from 15 July.
On the same day, it will seek a FAK rate of $1,200 per teu to the Mediterranean, which this week began to decline.
The SCFI spot rate saw 1.1% shaved off Shanghai-Med ports to $903 per teu – this was in variance with the WCI, which recorded an 8% week-on-week decline to $1,704 per feu.
There was better news for carriers on the Asia-North America trades. The SCFI spot rate on eastbound transpacific shipments to west coast ports was marginally up, 0.6%, to $1,555 per feu, and up 3.9% to finish the week at £2,623 per feu for shipments via the Panama Canal to US east coast ports.
But despite the looming peak season, it appears carriers are looking to further limit capacity. THE Alliance announced today it would merge two of its Asia-US west coast services – the PS5 and PS8 – and thus operate a total of six services on the trade.
THE alliance partners took this action "in response of schedule integrity improvement, extensive product enhancement and better cost efficiency", and the final sailing of the original PS8 wil depart Xingang on 23 July. The loss of the service follows the earlier 2M announcement that it was suspending the TP1/Eagle service at the end of July.
According to data from Alphaliner, the current capacity of THE Alliance's PS8 service is around 7,500 teu a week.
On the Asia-Middle East trade, the Ocean Alliance announced it would also merge two services, to operate a four-string network. CMA CGM said it would merge its Cimex 1 and Cimex 3 routes, "covering most of ports previously offered".