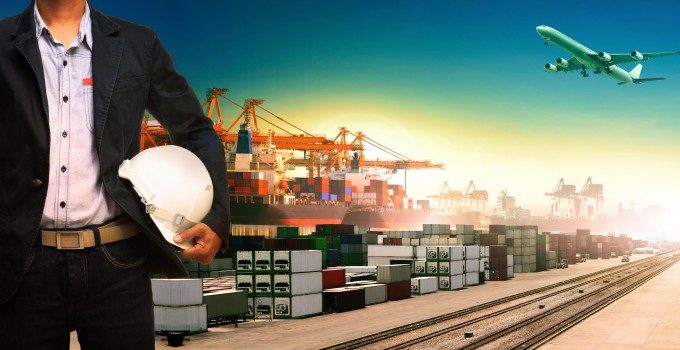 CMA CGM, the world's third biggest ocean carrier, showed its fourth-ranked rival Hapag-Lloyd that you can still make money in a volatile freight market by recording a $584m net profit in 2014, despite having an inferior average rate per teu than the German carrier.
Consolidated operating revenue for the French group increased by 5.3% in 2014, compared with the previous year, to $16.7bn on an 8.1% volume increase to 12.2m teu, which CMA CGM said was mainly attributable to east-west gains.
The company described 2014 as a year of "continued volatility in freight rates", and saw average revenue per teu decline by 2.6% across all tradelanes to $1,369 per teu, which compares to Maersk Line's reported average of $1,325 and Hapag-Lloyd's $1,434 per teu.
However, CMA CGM reduced unit costs by a greater amount than the decline in average rates and thus produced a 43.2% net profit increase to $584m – representing a 9.9% return on invested capital.
The result was even more impressive considering that its $408m net profit in 2013 included a $301m gain from the sale of a 49% stake in its terminal operating subsidiary Terminal Link to China Merchants.
Moreover, the 2014 result was based on an average bunker price of $570 per tonne, compared with the current cost of around $300, for its 6m tonne annual fuel consumption.
The improved performance also owed much to a substantial reduction in CMA CGM's net finance costs which fell to $222m from $445m in 2013, albeit that some $70m was due to a positive impact from the euro-dollar exchange rate.
The operating performance helped strengthen the group's balance sheet and reduce its debt by 21.5% to $2.9bn while its gearing stood at 0.55 as at the end of 2014, compared with 0.77 the year before.
Rodolphe Saade, CMA CGM group vice-chairman, described the performance as "extremely robust".
He said: "By combining operational excellence, disciplined financial management and innovation, we have delivered strong growth in results with one of the industry's highest margins and an even healthier balance sheet."
Mr Saade added that the group had entered 2015 "with a fresh commitment to growth" and was eyeing expected cost benefits from the 139-vessel-strong east-west Ocean 3 alliance with partners CSCL and UASC, which  launched in January.
The company also said that vessel-sharing agreements with Hamburg Sud and the O3 partners in South and North America trades, along with the consolidation – subject to regulatory approval – of Iberian and Canary Island trade specialist OPDR would also produce benefits during the year.
In addition to the delivery of six new 18,000 teu class ships this year and 12 9,400 teu vessels, CMA CGM announced that it was close to finalising the order for three 20,600 teu ships for delivery in 2017.
These would, it said, support its volume growth and prepare the fleet for the expanded Panama Canal next year, as well as help to further improve operating performance by lower unit costs – although it expected freight rates to remain under pressure.