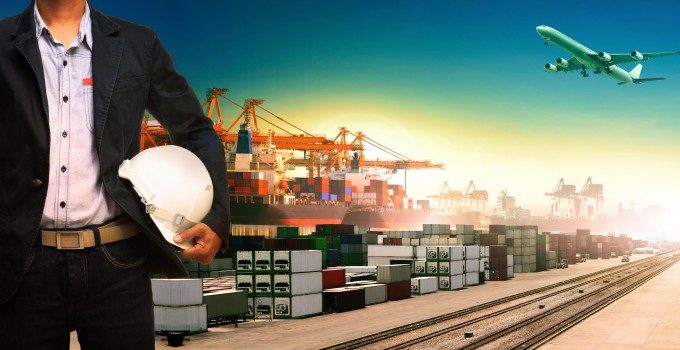 Despite improving economic conditions, container carriers are unlikely to witness any significant improvement in freight rates on the core global east-west trades, according to Drewry Supply Chain Advisors.
The company is forecasting that major deepsea east-west freight rates will see a drop of 1.9-2% over the course of this year compared with 2013.
And global rates could drop as much as 2.5%, largely as a result of north-south freight rates "taking a pummelling", due to the cascading of larger vessels.
Drewry director Philip Damas said in a webinar this morning that, despite both Europe and the US enjoying higher GDP growth, as well as increasing confidence on the part of both purchasing managers and general consumers, continued overcapacity would depress attempts to raise rates.
However, he added: "We are more positive about growth prospects than six months ago."
The US and Global Purchasing Managers' indices (PMIs), which measure sourcing activity at companies, have improved over the past year. However, Mr Damas cautioned that China's PMI – currently at 50.8 (a figure above 50 represents an expansion in activity) – "clearly indicates a slowdown is coming, and is consistent with forecasts".
Yet the demand side remained positive he said: "Consumer confidence in both the US and Europe is much stronger than a year ago. US consumer confidence wobbled a bit at the end of last year, whereas Europe has improved steadily, which, combined with the PMIs, points to stronger growth."
There is some circumstantial evidence to support this view. Figures for the UK retail market released by the British Retail Consortium (BRC) this morning suggest that GDP growth in the country in the first quarter of 2014 had grown 0.8% quarter-on-quarter and 3% year-on-year.
The monthly BRC-KPMG Retails Sales Monitor for May recorded a 3.4% year-on-year growth in retail sales, in "real terms", with "clothing was the best performing category, reporting its highest growth since December 2011, while food was the lowest, reporting a decline in total terms".
It added that consumer confidence was at its highest since March 2005, although it warned that this was partly to do with the changing face of the retail market – discount chains are winning a greater share as consumers continue to have to deal with wage deflation.
"As retail, by default, is contingent on shoppers' expenditure, the ongoing trend of declining real wages has led to a shift in shopping habits and the restructuring of the retail landscape," BRC said. "According to data from Kantar World panel, over 50% of consumers have shopped in a discounter's in the past month.
"The changing face of retail is incentivising retailers to rethink their market strategy, offer the best quality and value for money."
Of course, whether it is discount goods or more expensive products, it makes no difference to container lines which simply count the containers, and Drewry's global container port throughput numbers are also showing rising volumes.
A spot check of major hubs showed Antwerp 5% up year-on-year and the Los Angeles-Long Beach US west coast port complex up 10% – although Mr Damas cautioned that this particular growth figure was likely to be distorted as a result of importers bringing in shipments to beat any industrial action after the current master employment contract between dockworkers and terminal operators expired at midnight last night. Negotiations continued today, and operations were reported to be normal.
He said: "Global growth in volumes is now above 4% and, in some cases, 5%. But the cellular capacity is also growing at 5% and there is an existing overhang of capacity – so the overcapacity isn't getting worse, but it is still there.
"So conditions are more positive, but freight rates remain volatile and long-term contracts between carriers and shippers are being signed at lower rates than last year. For carriers, it means that continued cost reductions will be offset by lower freight rates."
This growing disconnect between the normal law of supply and demand and pricing has led Drewry to conclude that the largest single factor in freight rate levels is carriers' own behaviour.
"Carriers will be tuned into cost savings. As a result, shippers should expect longer transit times and intermittent sailing withdrawals during periods of weak demand," Mr Damas added.