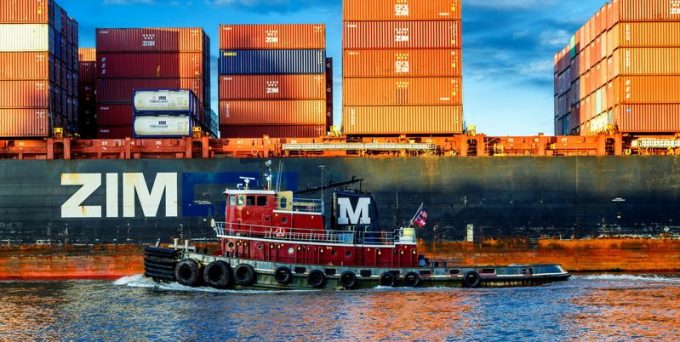 The combination of Covid lockdown cargo delays in China and congestion at US east coast ports has prompted alliance carriers to announce blank sailings on the transpacific – and the independent lines are also feeling the heat.
The Asia-US cancellations follow news of a number of skipped sailings to North Europe and the Mediterranean last week. as carriers juggled their networks to mitigate the impact of more than a month of a strictly enforced Covid lockdowns in Shanghai.
Carriers are urging shippers to deliver containers to ports not impacted by lockdowns, but these have now been imposed on dozens of Chinese cities as the virus spreads.
A carrier contact told The Loadstar today schedules from China were "a total mess" and that it would be "some time before we have a ship back on schedule".
He added: "The only positive from the delays in China is that it will give the ports in Europe and the US some breathing space. But, as we saw after the Suez Canal blockage, they will become overwhelmed again with a rush of cargo."
Data released on Saturday in China showed a sharp contraction of factory activity last month, suggesting that even when restrictions are lifted it will be some time before manufacturing gets back to pre-lockdown levels.
Anecdotal reports to The Loadstar indicate export bookings from China are running at just 50% of normal, a slump in cargo availability that has stymied the business plans of ad-hoc and new challenger carriers which rely on the spot market for most of their bookings.
Moreover, the aspirations of retailers to launch standalone services from Asia to North Europe and the US could be put on the back burner. Brokers report three ships chartered by Tailwind Shipping, linked to a service for German discount retailer Lidl, have recently been sub-let to major deepsea lines.
For example, brokers report, one of the ships earmarked for the independent service, the 3,800 teu Merkur Ocean, has been fixed with Hapag-Lloyd for six months at $61,000 a day.
Meanwhile, turning their focus to the transpacific, 2M members Maersk and MSC, with their co-operation agreement partner Zim, said today they intend to cancel four scheduled Asia to US east coast voyages between weeks 21 to 25, end of May to end of June. This was, said MSC, "due to the ongoing challenging market situation generating congestion and schedule delays across the supply chain".
Maersk, interestingly, refers to the voided sailings on the transpacific as "slidings", adding that the intended voyage numbers would be adjusted accordingly. It added: "Our Asia-North America network continues to accumulate delays due to terminal congestions and vessel incidents."
The first vessel affected by the network adjustments will be the 11,078 teu Grete Maersk, which will now sail from Yantian on 11 June onm the MSC/Maersk/Zim Empire/TP12/ZBA pendulum loop via the US east coast.
The 6,266 teu MSC Damla, operating on the VSA partner's Lone Star /TP18/ZGC loop, will now depart from Shanghai on 20 June. Additionally, the sailing of the 6,750 teu MSC Vanessa from Xiamen on the Pelican/TP88/ZGX transpacific loop. will be delayed until 11 June, and the 8,204 teu MSC Bilbao, on the Emerald/TP16/ZSA RTW loop, has been pushed back to 22 June.