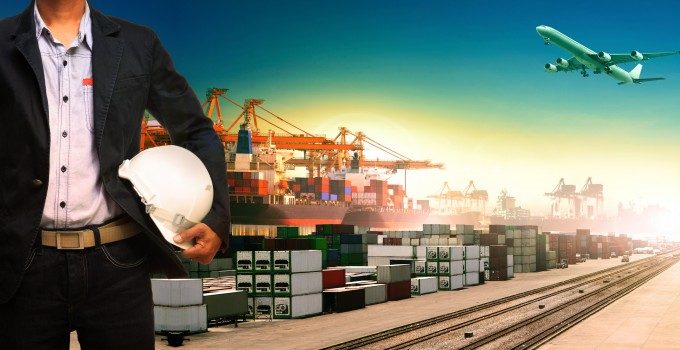 CH Robinson, the largest North American 3PL provider of truck and intermodal brokerage, freight forwarding and sourcing services, yesterday reported a 12.1% increase in net revenue and a 15.7% increase in net profit for the second quarter of the year.
Total revenues for the company came in at $3.55bn compared with $3.5bn last year, while net revenue – earnings after paying outsourced transport costs, significant given that it remains a mostly asset-light operation – were $584m and net profit $137.2m for the quarter.
The only major division that showed a significant drop in net revenue was air freight, down 10%, despite the fact that volumes were up, which chief executive John Wiehoff attributed to "changes in the marketplace and some variances in volumes with larger customers".
However, he appeared to accept that volatility was part and parcel of the business.
"Growth in airfreight is an important initiative for us and total customer account did grow. We are expanding our presence in airfreight, but we do expect to see net revenue fluctuate a little bit more aggressively."
More stable was the sea freight business, and the quarter saw the company maintain its position as the largest NVOCC – under its Christal Lines brand – on the China-US trade. In its recent Global Freight Forwarding 2015 report, Transport Intelligence ranked CH Robinson as the 16th largest global sea freight forwarder in terms of revenue and 20th in terms of volumes.
Container volumes remained flat  in the quarter, while net revenues increased 17% to $60m.
However, the most interesting change year on year was the effect that its recent less-than-truckload (LTL) acquisition, Freightquote, has had on its bottom line.
LTL net revenues were up 35%, with 33 percentage points of that brought by Freightquote, said the company, contributing 20 percentage points to a 33% increase in volume as its portfolio of large numbers of small shippers were added to the overall customer base.
Mr Wiehoff said: "One of the things we're much more aware of and focused on today is the uniqueness that's required to serve those very small transactional customers that might literally only ship with you once a quarter or a couple of times per year, and how you create the right information management and customer service for an experience like that relative to somebody who you might be doing hundreds of shipments per day with."
At the same time, he said, capacity concerns had forced many larger clients, which typically make up the majority of its full truckload (FTL) business, to convert to longer-term contracts. The FTL division saw volumes up by 7% and net revenues up by 8.6% to $334.5m.
"Full-truckload transportation is ripe for higher-than-inflation price increases in the future, due to driver shortages and the increasing cost of equipment and emissions control," he said.
"More and more of the larger customers are trying to contract out, or get committed pricing on more of their freight, to make certain they can protect themselves and plan their own supply chain against a marketplace that has more and more uncertainty."
In terms of further acquisitions, he maintained the traditionally conservative approach that has characterised the company.
"We are focused on high quality M&A opportunities with more focus on the service offerings or regions where we lack the scale and the market leadership that we have in many of our services.
"So, things like intermodal, managed services, I referenced airfreight and other regions of the world in terms of global forwarding, where we believe we could have a disproportionately positive impact to our network by adding scale and adding high-quality businesses to that."