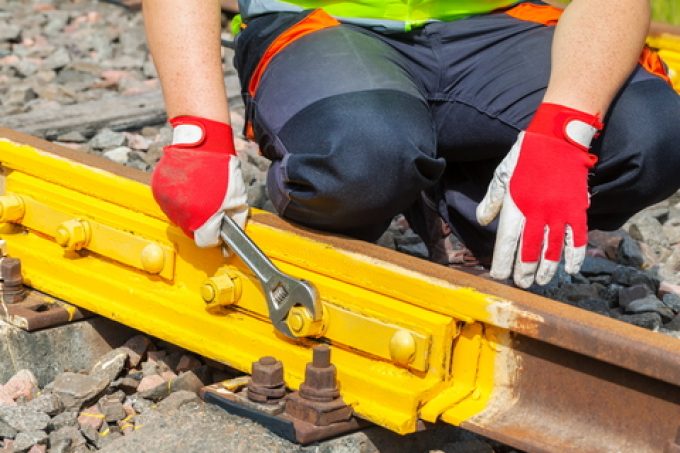 Despite efforts of the Biden administration, chances of an agreement in contract talks between US railways and labour unions appear increasingly slim as carriers prepare for a shutdown amidst calls for Congress to step in and mandate a settlement.
The White House is now reportedly considering emergency measures to keep vital goods and supplies flowing.
A strike could start as early as this Friday, as the cooling-off period associated with the implementation of a Presidential Emergency Board (PEB) to find a resolution expires on 16 September.
Since the PEB made its recommendations for a settlement in the stalled contract negotiations, which have dragged on since January 2020, 10 out of the 12 labour unions at the negotiating table have agreed on terms for a new contract, leaving two that have not – the Brotherhood of Locomotive Engineers and Trainmen (BLET) and the International Association of Sheet Metal Air, Rail and Transportation Workers (SMART-TD) – together representing over 90,000 employees necessary to operate trains and maintain the tracks.
While the other unions agreed to the terms laid out by the PEB – essentially a 24% wage increase between 2020 and 2024, with an immediate increase of 14.1% and a $5,000 one-off payment – BLET and SMART-TD also want work rules addressed in the settlement.
They described a requirement to be on call for up to 14 consecutive days; strict attendance policies; and lack of sick time, as excessive rules and accused railways of working with skeleton labour, having eliminated almost 30% of the workforce over the past six years.
Rail companies meanwhile have signalled their pessimism with preparations to shut down operations in the event of a strike – railways need around 48 hours to wind down operations and make sure that hazardous materials or expensive cargo are not abandoned on trains.
Norfolk Southern has announced it would stop accepting new freight at its intermodal terminals at noon today [Wednesday 14 September], while BNSF has already stopped accepting temperature-controlled containers.
A rail shutdown would have dire consequences. The Association of American Railroads (AAR) warned on 8 September that more than 7,000 trains a day would be idled, resulting in retail product shortages, widespread manufacturing shutdowns and disrupted passenger services, which partly rely on tracks owned by the freight railways.
According to the AAR, a strike could cost the US economy as much as $2bn a day.
Shippers and trade organisations have called on the administration to step in to avert a work stoppage, and the White House and Congress have received messages from a broad array of parties.
In a letter to congressional leaders, shipper association NITL's executive director Nancy O'Liddy urged intervention as early as possible.
"The vulnerability in our nation's supply chain cannot effectively handle a freight rail work stoppage even for one day. NITL members and shippers of all sizes in all regions continue experiencing dismal freight rail service due primarily to the implementation of Precision Schedule Railroading. Any disruption in freight rail service will negatively impact our nation's international competitiveness while making inflation even worse which is affecting all Americans," she wrote.
In a similar letter, American Apparel and Footwear Association president and CEO Steve Lamar wrote: "The formation this summer of the PEB and the publication of the PEB's recommendations, which were well received, gave our industry hope for a quick end to the situation. However, with 16 September looming, that has not happened.
"In the face of continuing supply chain issues and rising inflation, and with the all-important holiday season fast approaching, we again urge Congress to use its authority under Federal law to prevent any strike by imposing the PEB recommendations on all parties, thereby bringing these long-standing rail-labour negotiations to a quick and successful end."
Even the American Trucking Associations, whose members might conceivably benefit from a strike, warned Congress there is simply not enough road freight capacity to substitute for the railroads.
"Idling all 7,000 long-distance daily freight trains in the US would require more than 460,000 additional longhaul trucks every day, which is not possible based on equipment availability and an existing shortage of 80,000 drivers," wrote ATA president Chris Spear. "As such, any rail service disruption will create havoc in the supply chain and fuel inflationary pressures across the board."
However, BLET and SMART-TD leaders criticised the railways' publicised strike preparations as a tactic to get shippers to pressure Congress to intervene and impose a contract on workers.
"This completely unnecessary attack on rail shippers by these highly profitable Class I railroads is no more than corporate extortion," the heads of the unions declared in a joint statement.
They accused the railways of negotiating in bad faith, counting on government intervention to block a strike.
"Our unions remain at the bargaining table and have given the rail carriers a proposal that we would be willing to submit to our members for ratification, but it is the rail carriers that refuse to reach an acceptable agreement," they argued.
Anxious to avoid a rail shutdown, the administration has been leaning heavily on both sides to come to an agreement, with dozens of calls from Cabinet and administration officials and involvement of the Labour and Transportation secretaries. According to one report, the White House is contemplating the use of emergency powers to ensure that critical materials can be delivered.
Rail carriers and shippers are looking to Congress, which has the authority to block or delay a strike through legislation. It did so in the last rail shutdown in 1991 after less than 24 hours.
Another potential scenario would be to extend the cooling off period, but Mr Spear warned this would potentially push the strike further into the holiday season.