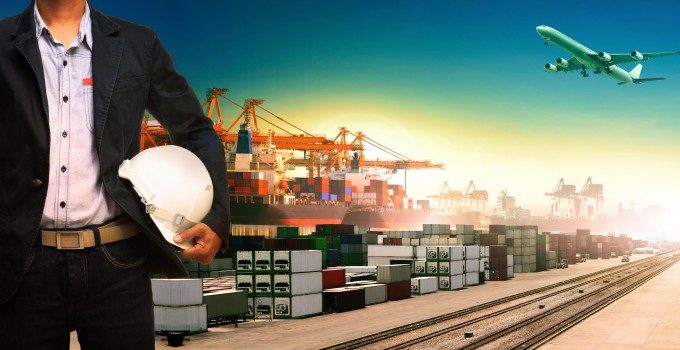 CaroTrans, a leading global NVOCC (non-vessel operating common carrier) and ocean freight consolidator, today announced a US west coast port readiness programme to address potential supply chain disruptions.  Congestion and current labour issues are impacting the flow of cargo at ports and there is the likelihood of further instability.  To address this infrastructure challenge, CaroTrans has developed alternative routing solutions to lessen the impact on supply chains and reduce variable transit costs such as detention and demurrage.  Reducing unknown freight costs and working to ensure freight is delivered in a timely manner is critically important to a business' bottom-line.  CaroTrans' comprehensive US network includes local teams at 14 offices and 23 CFS (container freight stations) who provide dedicated support for freight moving throughout the country.
Export routing alternatives bypassing U.S. West Coast: 1. West Coast export freight to depart via Houston or U.S. East Coast ports; 2. Pacific Northwest freight departs New York; 3. Chicago/Midwest cargo departs from U.S. East Coast
 U.S. West Coast contract negotiations between the ILWU (International Longshore and Warehouse Union) and PMA (Pacific Maritime Association) are exacerbating ongoing congestion issues caused by surges in cargo volumes from growing imports and bigger ships; shortages of chassis and rail cars; added ILWU safety equipment safety checks; vessel bunching; the need for extended gate hours; low productivity and an insufficient numbers of truck drivers.  Long term, CaroTrans will continue to address these congestion issues which will not be resolved overnight. 
 "Our job is to minimize the impact of supply chain disruptions on our customers' business and help them keep their shipper customers' freight moving in a timely manner.  Current congestion at West Coast ports and labor upheaval is an added burden that is costly, reduces productivity and hinders success.  Our infrastructure challenges require sustainable solutions that will support global competitiveness and improve productivity," said Greg Howard, global CEO of CaroTrans. 
 About CaroTrans
 Established in 1979, CaroTrans International is one of the world's leading NVOCCs providing global LCL, less-than-container load, and FCL, full container load services.  CaroTrans has a network of offices in Asia, Europe, South America, Oceania, and the United States, along with strong local partners, to offer a global reach that is truly unique.
 The CaroTrans suite of Web-based and EDI-enabled e-commerce tools include – booking, ocean and inland rates, sailing schedules, and tracking.  They are an essential part of CaroTrans' commitment to delivering faster, more efficient freight management solutions.  For import shipments, CaroTrans Online Freight Release solution provides logistics service providers with direct control of the release of their customers' cargo.
 CaroTrans is a people driven company with dedicated and knowledgeable team members who engage customers with passion and experience on a local level. 
For additional information, visit: www.carotrans.com