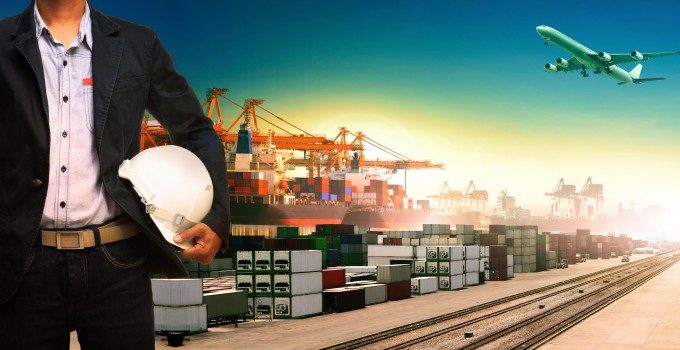 Forwarders and industry experts have expressed deep concerns over today's news that the Luxembourg government is to sell its 35% stake in Cargolux to Henan Civil Aviation Development & Investment Co (HNCA) for $231m.
The news was announced by prime minster-to-be Xavier Bettel, who added that the China-based group had also agreed to create a $15m promotional fund to support the dual-hub strategy.
Mr Bettel also indicated that talk of a rival, feasible bid was wrong. No one else was "lining up", he said.
Although no date for the formal signing of the deal was announced, details have begun to emerge about the draft contract conditions. As reported yesterday, Cargolux must offer four flights a week to Zhengzhou, for which HNCA will give it $32,800 per flight in benefits and subsidies.
"That kind of money could make all the difference – although in this case I suspect it will be lessening the losses, not adding to profit," said one air freight executive.
"Shenzhen tried the same thing with Jade, and anyone else who would operate there, and look where that got them all."
Another concern is that, no doubt while the Luxembourg government believes Cargolux will be getting a competitive advantage to fly to Zhengzhou (CGO), the same subsidy has been on offer to other carriers. The Loadstar knows of at least two airlines offered a similar rate by HNCA, plus free landing parking – but for fewer flights – leading one observer to question whether those carriers could now ask for the same four-flight deal under competition law, and further adding to concerns about the ability of the market in Zhengzhou to support that much capacity.
"You can create a market, but it will take a long time to build up critical mass," said one leading airline chief. "At this point, this is not the case, so any operations will have to be a double-drop, which is an expensive option – especially where there there is imbalance in traffic in one direction. All you have to do is to look at Chengdu or Chongqing, which are still struggling to attract pure freighter operations. In Europe, Hahn is a classic example which has struggled.
"Cargo is like liquid, it will flow towards a path of least resistance," he added. "In this case, there is also cost to consider and the availability of economical capacity, which is plentiful at major gateways like Shanghai. The time and cost of distribution is a major consideration in any supply chain operation."
The veteran head of air freight at one global forwarder added: "I really have some concerns over this proposition – and I know a number of other forwarders are equally concerned.
"Cargolux will be driven into a market that doesn't exist; that's artificial. Otherwise, every forwarder would have a presence there."
Perhaps uniquely in the industry, Cargolux engenders remarkable goodwill and affection, both from customers and from rival companies.
"The industry genuinely cares about Cargolux," said the forwarder. "It is like a founding father of the industry. It has been profitable for a number of years, and has been renowned for breaking ground. It has never done anything to trash the market and it has been a model of consistency and quality. For those of us that have been around a long time, we have a lot of affection towards it."
The airline chief added: "Cargolux has always been a good, very professional and niche operator, and has done well in weathering the storm, given the current market situation, and I am sure it will continue to do so."
It has been suggested that Robert Song, who has led the charge for HNCA, will become a GSA for Cargolux in China, if not granted a place in senior management.
A divisive figure, a handful of customers have indicated that his presence "could impact the support for Cargolux".
Meanwhile the OGBL union's efforts to limit HNCA's stake to 33%, to prevent it from gaining a blocking minority, have failed. admitted secretary Hubert Hollerich.
"There's nothing more we can do as a union. And we didn't get satisfaction concerning a job guarantee for the staff."