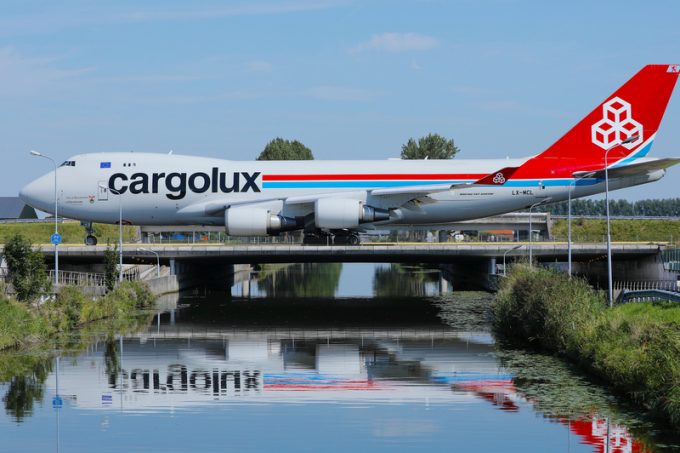 Cargolux's striking workforce has rejected claims they are ignoring the carrier's future and prioritising short-term financial gain.
Responding to comments by the Luxembourg carrier's CEO, Richard Forson, a spokesperson for the OGBL – one of two unions representing staff – said the carrier's "failure to properly remunerate workers" would hit it in the long run.
"It is disappointing to be told we don't care for the long-term health of the airline; our whole dispute is seeking sustainable aviation careers," the spokesperson told The Loadstar.
"It is important for Cargolux to remain attractive so it can compete, and we know aviation is going to find itself short of tens of thousands of qualified workers, as a huge percentage of employees enter retirement, with insufficient numbers coming in to fill the gaps."
Strikes commenced yesterday and are due to run indefinitely. Flight tracking websites showed several Cargolux flights had been cancelled and three diverted. Very few flights were in the air as The Loadstar published, but it is unclear how many of its aircraft have been impacted by the strike.
Despite more than 27 rounds of negotiations and 18 months of discussion, there has been little indication of either side budging, and on the eve of the strike, Mr Forson claimed the unions' demands were "unreasonable" after recent profit-share windfalls.
Indeed, €37,502 in profit shares was paid to each employee in 2020, €75,946 in 2021 and a further €85,296 last year.
However, the OGBL spokesperson said the conflation of the profit share with the collective bargaining agreement (CBA) presently in dispute was a deliberate effort to make workers and the unions "look bad" to the public.
"Profit shares are not a part of the CBA and, rather than disincentivising workers, Mr Forson's comments on Wednesday motivated action," said the spokesperson.
"It is very difficult to get the right to strike in Luxembourg, as the law pushes both sides to use social dialogue as a resolution. But once the right to strike is secured, it is very large and very open, with no time limits. We will keep planes on the ground until our demands are met."
And the demands have increased since workers downed tools, the unions are now demanding Cargolux pays every worker for every hour of the strike.
More to come on Cargolux's challenges.