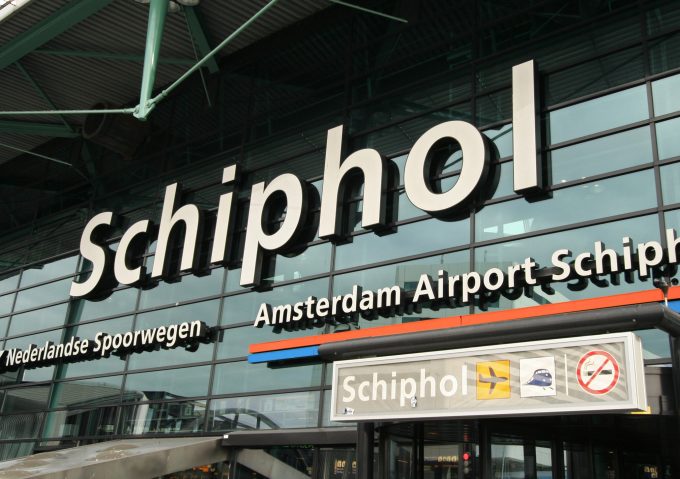 Carriers not protectionism are to blame for slot losses at Amsterdam Schiphol Airport, according to one airline executive.
However, there is growing consensus for change in legislation to ease the pressure on air cargo operators, said Joost van Doesburg, manager of public affairs for the Dutch Airline Pilots Association (Alpa)
He told The Loadstar carriers, including AirBridgeCargo, lost slots after failing to operate more than 80% of their scheduled flights.
"Who is to blame for lost slots? KLM, for abstaining from a vote on new local laws? Schiphol giving slots to low-cost carriers? The government for implementing EU 80:20 laws?" asked Mr van Doesburg
"No, none of these are to blame – it is the cargo carriers themselves who, knowing the rules and seeing the airport fill up, failed to meet the 80% criteria… a very stupid move on their part."
However, many in the industry perceive the acceptance of 80:20 as a protectionist move to benefit AF-KLM.
One air executive told The Loadstar there was "a huge stink" of protectionism" in the Dutch market, while another said KLM was "clearly benefiting".
But Mr van Doesburg said to label the slot losses as protectionism was "ill-informed". He said the 80:20 rule applied as much to KLM as any other carrier, adding "even Martinair Cargo managed".
However, policy manager of air and ocean freight at Dutch shippers' association Evofenedex Rogier Spoel countered: "As home carrier, KLM has a different system of slot allocation, in the same way other home carriers, including British Airways, Air France, and Lufthansa do."
While Mr van Doesburg blames the carriers for failing to comply with well-known legislation, he said there were problems with the legislation itself.
"I'm in favour of the proposed 'local rule', which would see unused slots put into a pool for ad-hoc cargo carriers to use, as and when they needed them," he said.
"This would allow Schiphol to stay within its 500,000 annual slots limit, provide for the carriers and prevent slots from being wasted – on one foggy day alone this year we saw 250 slots wasted."
Similarly, Mr Spoel is calling for changes in the way slot allowances are dealt with.
"The independent slot coordinator is strictly applying the rules – even though this has a negative and unwanted effect – and according to the rules it is fair," he said. "Yet if such an unwanted developments takes place, you should be able to countermeasure these; that seems to be a challenge, but everyone is pushing hard for a solution.
"In the end, politics and government should decide on the future of aviation and should be able to countermeasure when such an unwanted development occurs."
A spokesperson for Schiphol told The Loadstar proposals for a local rule for cargo airlines had been opposed by a "majority" of carriers, but new proposals were being "explored".
But Mr Spoel said the problem needed to be dealt with at a wider European level, as "sooner or later" another airport could find itself in this situation.
Evofenedex has lobbied for changes in the 80:20 rule, pushing instead for a 70:30 for full freighter operators.
"Flight movements are growing harder than the major airports can expand, which means other airport will be vulnerable for losing full freighter flights, unless a different rule can implied," Mr Spoel said.
"A 70:30 rule for full freighters could be more justified, as shippers want their air cargo to arrive close to their warehouses, normally located near the major airports and not the secondary airports."