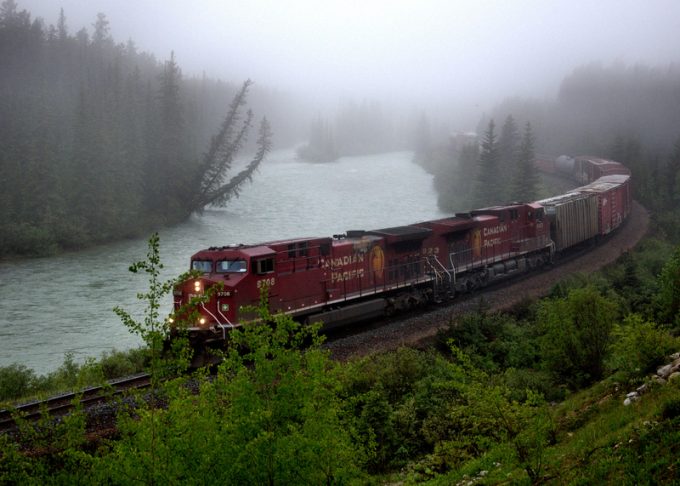 Large volumes of cargo were stranded last night when 3,000 Canadian Pacific Railway conductors and engineers walked out.
The strike followed a near-unanimous vote to reject Canada's second-largest rail operator's latest collective bargaining agreement, and only a last-minute deal between CP and the International Brotherhood of Electrical Workers (IBEW) prevented 360 signal workers joining the walk-out.
The Teamsters Canada Rail Conference (TCRC), said 98.1% of its members rejected CP's latest deal, with 94.2% authorising strike action in a vote held on Friday.
TCRC president Doug Finnson added: "CP is offering more of the same contract language workers just voted to reject. The company clearly isn't serious about reaching a negotiated settlement and delivering on their promise to do right by their employees."
While the TCRC has given assurances that commuter services in Montreal, Toronto and Vancouver would not be affected, there is concern the strike may force the carrier to suspend freight services.
The union said: "Negotiations with the company are ongoing, The Teamsters are committed to working with federal mediators and reaching a negotiated settlement. The union is willing to remain at the bargaining table during the strike."
The carrier has yet to respond to a request for comment from The Loadstar on the TCRC action, but  following the IBEW agreement, CP chief executive Keith Creel thanked that union's bargaining committee for its "hard work and creativity".
He added: "We have come through a number of challenging years to become an operational leader; I look forward to working with this union to become the employer of choice."
Senior general chairman of IBEW Steve Martin said while negotiations had been "difficult", it was a "good deal" for the union's membership.