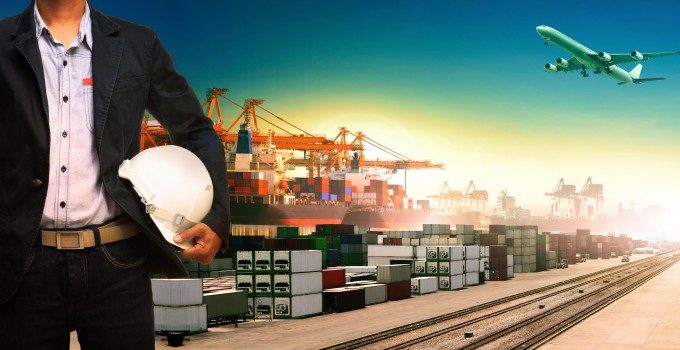 It has been revealed that the P3 Alliance only gained approval to operate in the US after Maersk, MSC and CMA CGM agreed they must negotiate separately with terminal operators, stevedores and other port and landside service providers.
However, in Europe, where approval has also just been given, the alliance has had to make no such undertaking.
A revision of Article 5.4(b) of the P3 Network Vessel Sharing Agreement filed with the US Federal Maritime Commission was crucial in obtaining the US regulator's approval for the 250-vessel east-west operational alliance in March.
The original stated: "The parties, or any two of them may (where they are legally permitted to do so) negotiate jointly and to contract jointly and/or individually with marine terminal operators, stevedores, tug operators, other suppliers of other vessel-related goods and services and/or inland carriers…"
In response to concerns raised by service providers and the FMC, this paragraph was redrafted to read: "The parties shall negotiate independently with and enter into separate individual contracts with…"
Commissioner William Doyle said: "I have reviewed all the comments submitted by the public, submitted my own questions to the P3 parties as part of the commission's request for additional information and reviewed the P3 parties' responses. I am particularly pleased that the P3 parties reconsidered how they would handle negotiations with third parties, suppliers, small businesses and other service providers."
In Europe, and Asia where the P3  is awaiting a decision from the Chinese authorities, the individual carriers were quick to maintain a wish to maintain separate procurement offices from the London-based tonnage centre control.
Moreover, the ports, towage companies and feeder and barging operators all expect to continue with their separate contracts, regardless of which line is the P3 vessel operator.
However, in practice – and from the histories of past container alliances – a lead carrier is often nominated to procure services, especially in the case of an ad-hoc requirement, to gain from volume advantage.
And in any negotiation, knowledge is king; therefore contract discussions with service operators are often influenced by the lowest common dominator rate enjoyed by a P3 customer.
The jury is out on the impact the operational merger of the world's three biggest container carriers will have on service providers.
Meanwhile, the current debate as to whether Maersk Line has enjoyed "preferential tariffs" from its sibling APM Terminals compared with non-AP Moller Group companies is another interesting angle on the cost control workings of an ocean carrier vessel-sharing agreement.
A suggestion by industry analyst Alphaliner that Maersk Line's $415m operating profit in the first quarter had been boosted by over $100m in cost savings from cheaper stevedoring rates has, of course, been strongly refuted by APMT.
APMT says that although Maersk Line accounts for around 50% of its total volume, it conducts its negotiations on an arms-length basis, taking into consideration a range of factors including service level requirements.
Indeed, it could be argued that APMT has to be more competitive with its third-party clients than with supposedly captive in-house business.