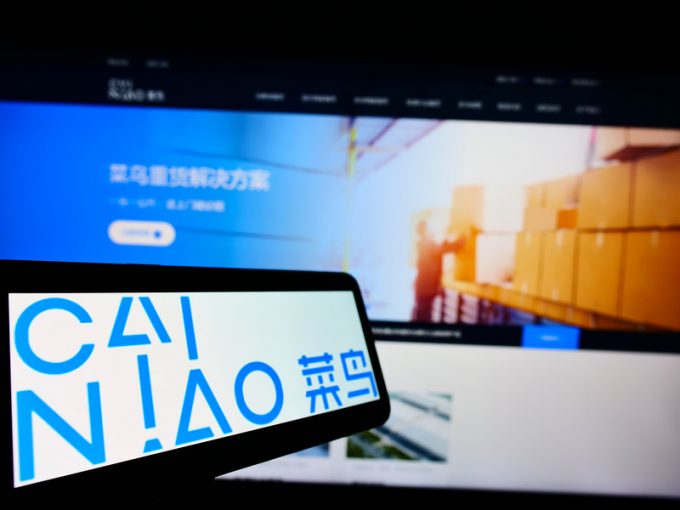 Cainiao, the logistics arm of Chinese e-commerce group Alibaba, is to open more logistics centres in Malaysia, Europe and Hong Kong to improve services to shoppers, as well as working with cargo terminals on larger cargo.
At the Cainiao Open Week forum last week, CEO Wan Lin said: "After so many years, the whole logistics business, including express deliveries, have matured."
Cainiao ships more than four million parcels a day from China, ten-fold growth on 2014, but still lagging behind other e-commerce groups – in comparison, Amazon Logistics delivered 8.4bn parcels in 2021, or more than 23m parcels a day.
Mr Wan said: "You can imagine that with exponential growth in volume and no corresponding increase in manpower, there's more pressure on our end-to-end logistics," and he said this meant smart hubs for global logistics facilities would be needed to boost Alibaba's global business flow.
Such facilities have opened in Kuala Lumpur, Liege and Ho Chi Minh City in the past year, creating six smart logistics hubs in the world, including Hong Kong, Bangkok and Jakarta.
Mr Wan said Cainiao had developed global smart logistics infrastructure to serve businesses in around 200 countries and regions, including logistics hubs, sorting centres and smart clearance systems.
He also noted that in all modes of transport, Cainiao would work with cargo terminals to handle out-of-gauge and oversized cargo. It will advise on customised assembly solutions and the allocation of containers and aircraft cabins, besides using digital technology to sort and prioritise cargo.
Cainiao now has more than three million sq metres of warehousing for cross-border e-commerce use and at least 240 chartered cargo flights to ship parcels and freight globally every month.
Mr Wan also alluded to unresolved pain points in certain industries, adding: "For example, in the FMCG food industry, such as beverages and milk, item damage is inevitable when multiple transfers and packing are involved. This gives Cainiao opportunities. We could explore minimising the transfers and packing, right from the factory to our main or trunk lines."