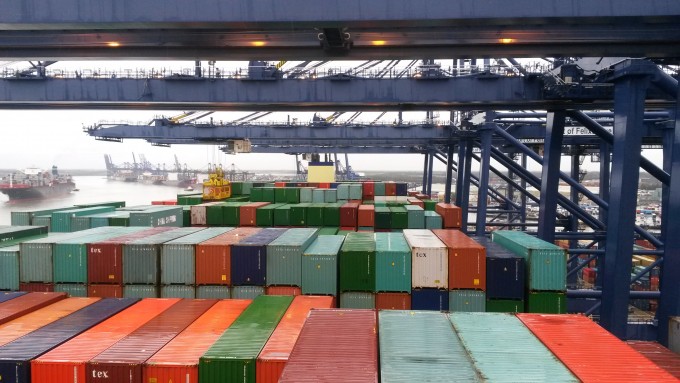 The crisis gripping the container shipping industry is likely to present opportunities for forwarders and 3PLs as shippers struggle to manage the continuing freight rate volatility and increasing workloads.
On the sidelines of the TPM conference in Long Beach this week, AlixPartners vice-president Jim Blaeser told The Loadstar: "Look at the shippers you see at this event, they are all utterly exhausted.
"These companies slimmed down after the great recession and I don't think they ever imagined the way their workloads would increase; it's been relentless and yet companies are not going to hire more staff, they are going to look to pay 3PLs to do that work for them.
"As a director of logistics today, I think it is much easier to say 'I am going to get my 3PL to do this for me than get the budget to increase my headcount'.
"That's the new reality for 3PLs, and they need to continue that evolution to becoming solutions providers. The dynamics of the market are set up for them – carriers will continue to focus on the their core business and in doing so they have retreated from a lot of intermodal and inland services and the pieces that connect an end-to-end supply chain.
"At the same time, many have divested their logistics divisions, which further enhances 3PLs' role in the global supply chain."
His colleague Henry Pringle added: "I would argue that the role is also to help mitigate some of the shippers' risk.
"One of the by-products of larger vessels is increasing port congestion and omissions, and shippers aren't used to managing that. They need to look for contingencies, and that is where 3PLs can come in to offer alternate routings, load and discharge ports and even alternate carrier groupings."
Advisory firm AlixPartners this week released its annual Container Shipping Outlook for 2016, which warns that the overcapacity crippling carriers' bottom lines will continue this year and beyond, which is likely to further add to the workloads of all partners in global supply chains.
AlixPartners managing director Foster Finley told The Loadstar life was going to get worse before it got better for carriers – given the amount of capacity that is still due to enter the market, as well as mounting debt levels that have grown while finance has been cheap to procure.
The report concludes that, given the chronic overcapacity and distressed finances of numerous carriers, consolidation on a global scale is likely, which would resemble the large-scale activity that has taken place in the oil and gas, automotive and airline industries.
"They are playing a relatively high-stakes game that is the prelude to consolidation. If I'm big and well capitalised and can drive out weaker competitors; that sets the stage for global consolidation," Mr Finley said.
"Further consolidation and financial overhauls will be necessary to achieve the stability that traditional cost-cutting initiatives have failed to provide individual companies," says the report.
"Factor-in certain recent, steady declines in that peak pre-holiday shipping quarter, which is traditionally the make-or-break period for the calendar year, and the emergence of a 'new normal' in container shipping is clear."
Adding to the problem is record lows in bunker costs and steel prices, which have made scrapping unattractive, Mr Pringle said.
"There's a great deal of speculation of when the Panamax ship class is going to hit the scrapyards, and our view is that it's not going to happen fast enough – while bunker prices are so low there's not a great deal of slot cost differential between them and larger vessels, and they are not going to scrapped at the same level as new capacity is coming in."
Longer-term however, the basics of supply and demand "suggest that there is going to have to be a pretty drastic correction to the overcapacity", Mr Finley said, and he predicted that that the new mega-alliances would likely give way to a "handful of mega-carriers".
"This means there will be fewer carriers with more ships and greater control over pricing, and ultimately the shippers will bear a lot of the cost of the re-balancing of the leverage between themselves and shippers.
"I think we will see shippers enjoying somewhat artificially low rates before they inexorably rise – for shippers, things are going to get better before they get worse," he said.