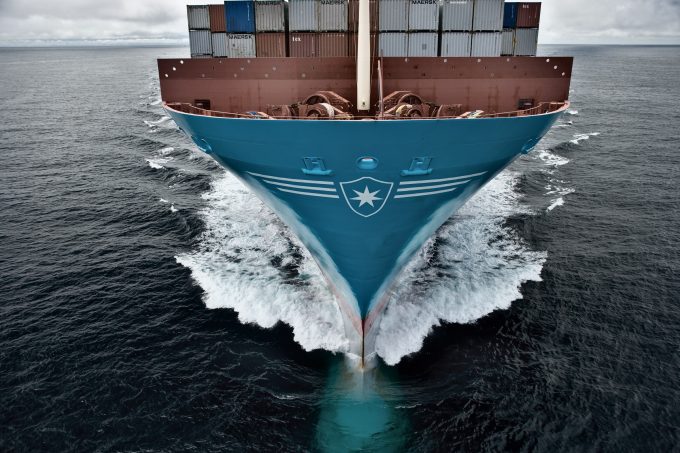 The British International Freight Association (BIFA) has criticised the proposed introduction of a new fuel surcharge by shipping lines in advance of the 202o global sulphur cap, describing it as "unjustified" and arguably "blatant profiteering".
This week Maersk Line announced plans to introduce a new bunker adjustment factor (BAF) surcharge for 1 January 2019, a year ahead of the new laws reducing the sulphur content of shipping fuel.
Depending on the fuel price at the time, this could see the cost of shipping a 40ft container on the Asia -North Europe trade rising by $480-$840, and on the transpacific by up to $683.
BIFA director general Robert Keen said: "By any measure, these are very major increases and they will be received negatively by BIFA members' customers.
"While the shipping operators may say the new BAFs are needed to cover the cost of switching to low-sulphur fuels or fitting exhaust 'scrubbers', rises of this magnitude are unjustified and could be construed as blatant profiteering by shipping lines determined to exploit the situation."
He reiterated BIFA calls for carriers to quote all-in freight rates
"BIFA members are now faced with the task of explaining yet another surcharge to their customers, and the rationale behind it. The sulphur surcharge is bound to be extremely unpopular.
"And sometimes there is an unfair perception that our members are to blame."
However, shipping analyst Lars Jensen, chief executive and partner of SeaIntelligence Consulting, described Maersk's announcement as "good forward planning" and argued that while the details of the new BAF could be debated, shippers would ultimately have to contribute to the carriers' increased fuel costs.
"The reality is that it is highly likely that fuel costs will increase significantly in 2020. It is equally a reality that there is only one entity to pick up the increased fuel bill: the cargo owner.
"The only relevant question is, therefore, how are the carriers going to make the shippers pay for the increased fuel costs stemming from the low-sulphur legislation?"
Much of BIFA's anger can be traced back to carriers' widespread imposition of emergency bunker surcharges earlier this year in response to rising fuel prices.
"Forwarders do not like shipping line surcharges; we have been challenging, and will continue to challenge, their legitimacy on behalf of our members and their customers," Mr Keen added.
Mr Jensen said: "Earlier this year it became clear that old BAF structures in the industry had become entirely dysfunctional and left the carriers collectively scrambling, as they saw themselves with no other option than to introduce an emergency BAF – which in its very nature was entirely illogical – apart from the purpose of salvaging bleeding bottom lines due to the increase in fuel prices.
On Monday, Maersk outlined a new BAF structure it described as "simple and predictive", but which would be charged "separately from the basic ocean freight". It added it would take into account the average fuel consumption per feu on the route, together with an imbalance factor – ie, a dominant headhaul will take a larger share of the cost than a backhaul trade.