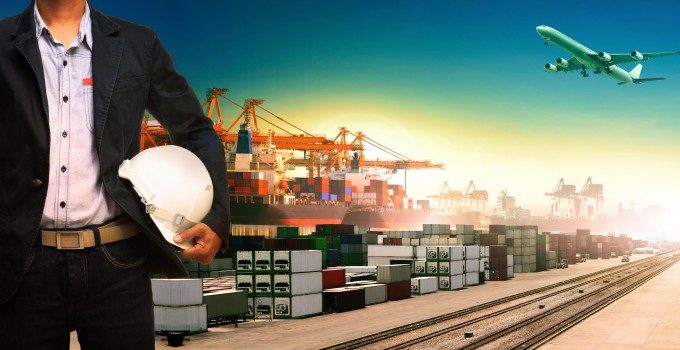 Trade analysts have warned that recent Chinese manufacturing and export data may be masking continued weaknesses in the world's largest manufacturing nation, as some degree of optimism about economic fundamentals appears to be returning to the major deep sea container trades.
Last week, China's Customs Administration reported that exports in December rose 14.1% year-on-year, the largest annual jump since March 2011, prompting Macquarie Equities Research to issue a warning to container shipping investors that this wouldn't necessarily be reflected in larger numbers of deepsea boxes moving out of Asia to Europe and North America.
The bank said there were three main reasons for treating the export numbers with caution: firstly, it pointed to the fact that exports out of China tend to be very volatile, meaning that no one month should be taken as a part of wider, underlying trend; secondly, that most of the growth in exports is intra-Asia, excluding Japan; and thirdly that the rise is measured in terms of value of exports, rather than volumes – and value of exports is at a consistently higher level than actual numbers of laden containers leaving Chinese ports.
Another factor is the way in which the growth in exports by foreign-owned firms in China has all but vanished. "We consider this to be more important from a container shipping perspective, partly because it is more reflective of outsourcing trends. While the December data has yet to be released, we note that the YoY growth of this trade measure has steadily declined from +50 to 60% in 2004 to around zero during the final months of 2012," it said.
According to Macquarie, the three-month moving average of exports from China to Asia, excluding Japan, increased by 22% year-on-year, by 6% to North America, but to Europe declined by 6% and to Japan by 4%.
The caution chimes with the latest sentiment of freight forwarders in Europe, as recorded by Danske Bank's monthly freight forwarding activity index. Seafreight activity continued to flatline at 48 in December (any number under 50 represents a contraction in volumes), while forwarders expected that level to drop to 37 this month, and then rise to 54 in February.
Nonetheless, freight rates on the major east-west trades have made a strong start to the year, to the relief of both carriers and forwarders earning a margin from booking on the spot market on behalf of shippers.
The Shanghai Containerised Freight Index's (SCFI) Shanghai-North Europe level last week ended 11.6%, or $148 up on the week before at $1,418 per teu; Shanghai-Med was up 17% to $1,356 per teu, reflecting the new general rate increases that were brought in on 10 January – last week's SCFI was announced on 11 January. The transpacific trades saw more modest increases of 5.4% on the Shanghai-US west coast trade, resting at $2,341 per feu, and a 4.9% increase on Shanghai-US east coast to take the mean freight rate to $3,525 per feu.
Even with this healthy start, carriers will need to continue their New Year diet when it comes to capacity – the fundamentals remain, well, fundamentally weak. Asia-Europe box volumes declined by 5% last year, while Asia-North American volumes increased by a marginal 0.4%, according to preliminary figures released by Alphaliner this morning.
It forecasted that the two trades will grow by 1% and 1.6% respectively this year, which means that maintaining earnings for carriers will be tricky given that 2013 will see a record number of newbuildings delivered, according to the consultancy, which is predicting that the global fleet will grow by 9% this year in terms of overall capacity, with 1.75m teu of capacity added – which is taking into account predicted scrapping levels as older vessels come to the end of their working lives.
In total, 183 vessels were scrapped last year, amounting to 335,500teu of capacity, with the majority belonging to non-operating owners. Carriers scrapped 86 vessels in all – Mediterranean Shipping Co led the way, scrapping 21 vessels with an average age of 26 years, amounting to 46,600teu. And Alphaliner expected it to do the same this year, noting that the company still has 36 vessels over the 25-year-old threshold, totalling 70,500teu.
But it is likely to be the only major carrier to do so, the consultancy warned. "The number of potential scrappings by other carriers will be significantly lower, as apart from Hapag-Lloyd, China Shipping and Cosco, none of the other main carriers have significant numbers of over-aged ships that are likely to be scrap candidates."