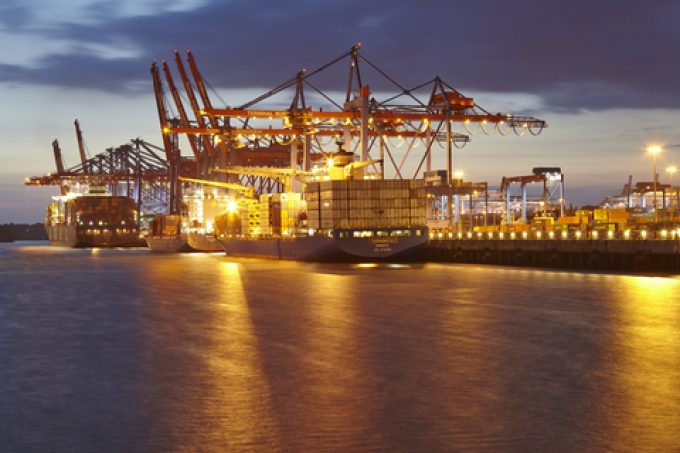 The maritime industry is ramping-up efforts to optimise port calls and introduce just-in-time (JIT) shipping.
If successful, the IMO and IAPH-led initiatives could tackle two of liner shipping's biggest challenges: improving schedule reliability and meeting the industry's ambitious decarbonisation targets.
For example, a major cause of potentially unnecessary emissions and wasted fuel is the amount of time ships spend waiting for a berth. After monitoring 200,000 ships globally, MarineTraffic calculated the average time at anchorage was between 4% and 9% of total call time.
This time could be eliminated through better communication and data sharing with carriers to optimise port calls, stakeholders believe, and pilot projects are underway at the ports of Rotterdam, Antwerp, Hamburg and Los Angeles to make JIT shipping a reality.
Ben Van Scherpenzeel, chair of the IMO's port call optimisation taskforce, said: "Ship-shore data availability and data sharing around port calls must be supported by robust standards developed by robust organisations in the long run to make GHG emissions reductions a reality.
"Shipowner-operators will simply not be able to work optimally with different data sets amongst all the ports their fleets call at.
"Equally, a one-size-fits-all global solution is not the answer. The answer lies in a common port call process framework, using existing contractual, hydrographic, and data definition standards."
The IMO taskforce has published the JIT Arrival Guide to provide information to ports on how to facilitate JIT shipping, including data definitions to "allow nautical and operational systems to speak with one another optimally."
One solution, developed at the port of Hamburg, shares data between 300 different parties within the port community, as well as EDI connections with preceding ports on a vessel's rotation.
"Synchronisation of nautical data with fleet control centres means that arrival of cruise and containerships along the berth side can be correctly scheduled and synchronised," noted IAPH.
Another advantage of JIT shipping could be improved schedule reliability and supply chain visibility.
MarineTraffic estimated over 22% of commercial vessels arrive at their destination a day later than planned, with 15% making intermediate stops between departure port and destination.
This creates major supply chain headaches for freight forwarders and shippers, MarineTraffic said, because of the need to reorganise landside transportation at the last minute.
"The problem is shippers aren't informed," said MarineTraffic's product marketing manager Daniel Shirley. "But the resulting disruption and costs could be reduced if notice of the delays were received earlier."
Patrick Verhoeven, IAPH's managing director, argued JIT shipping was no "silver-bullet", but the initiative could still bring a range of benefits.
"Whilst it is not the ultimate game-changer, port call optimisation definitely is one of the low-hanging fruits that will help decarbonising the maritime sector," he said.
"Its multiple advantages include increased safety and efficiency, so there is really no excuse for stakeholders in the nautical chain why they should not to get involved and make it happen."