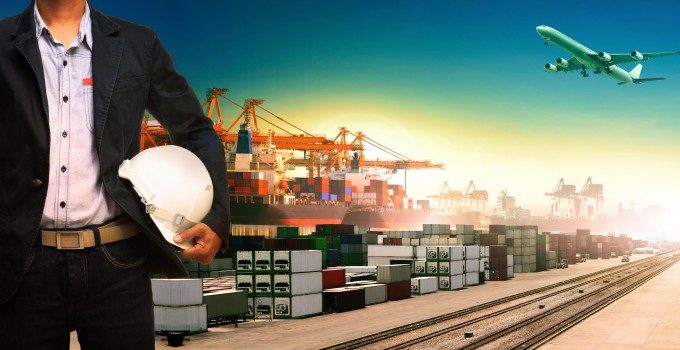 Operations are in full swing at the Basra Gateway Terminal (BGT), a wholly owned subsidiary of International Container Terminal Services, Inc. (ICTSI) operating in the Port of Umm Qasr in Iraq.
According to Phillip Marsham, BGT Chief Executive Officer, "We are attracting plenty of interest from container lines and have enjoyed a good pace of cargo build-up since we opened the doors after full takeover in November 2014."
"Our focus is on performance, employing purpose-built container handling gear and rolling out state-of-the-art IT systems that include value-added links for customers.  STS crane performance is now peaking at over 30 moves per hour and considerable attention is being focused on training staff, improving terminal security and creating a strong health and safety environment," he added.
In a statement emphasizing BGT's commitment to providing exceptional customer service, Munther Al-Saiegh, BGT Chief Commercial Officer, explained that "The underlying drive is to ensure superior customer experience exceeding all our clients' requirements."
In addition to cargo handling and IT systems deployment, BGT's investment plans include a general upgrade of the existing facilities at Berth 20 and construction of an entirely new container/multipurpose facility, with the first phase consisting of a 250 metre berth and 20 hectares of backup land. Piling for the new quay is also underway, with ICTSI being the first active company in the sector to undertake new berth development. Upon completion, the new facility will have a 600 meter berth and 55 hectare backup area.
BGT also possesses comprehensive general, ro-ro and project cargo handling capacity.  "General cargo is also healthy," says Marsham, adding that "given the extensive terminal and supporting land areas we possess, we are keen to support our clients' needs on specialised project cargo opportunities.  We are already talking to a number of companies in this respect."
Southern Iraq is home to some of the largest oilfields in the world.  This fact, as well as other trade factors, drives a strong project cargo potential.  BGT is also investing, as part of a US$130 million investment program, to accommodate this particular requirement.